Having the best tech gadgets for college students might be your new productivity superpower. ✨
Juggling different class requirements (and all the books that come with it) can be a recipe for a sore back and bank account — but with the right and affordable gadgets, you can go from a stressed-out student to an efficiency genius! 
From handy chargers resurrecting your devices to a USB hub keeping your workspace spick and span, you'll find valuable gadgets here that can make your college learning experience a breeze. 🍃
Note: Prices may vary depending on available discounts and sales.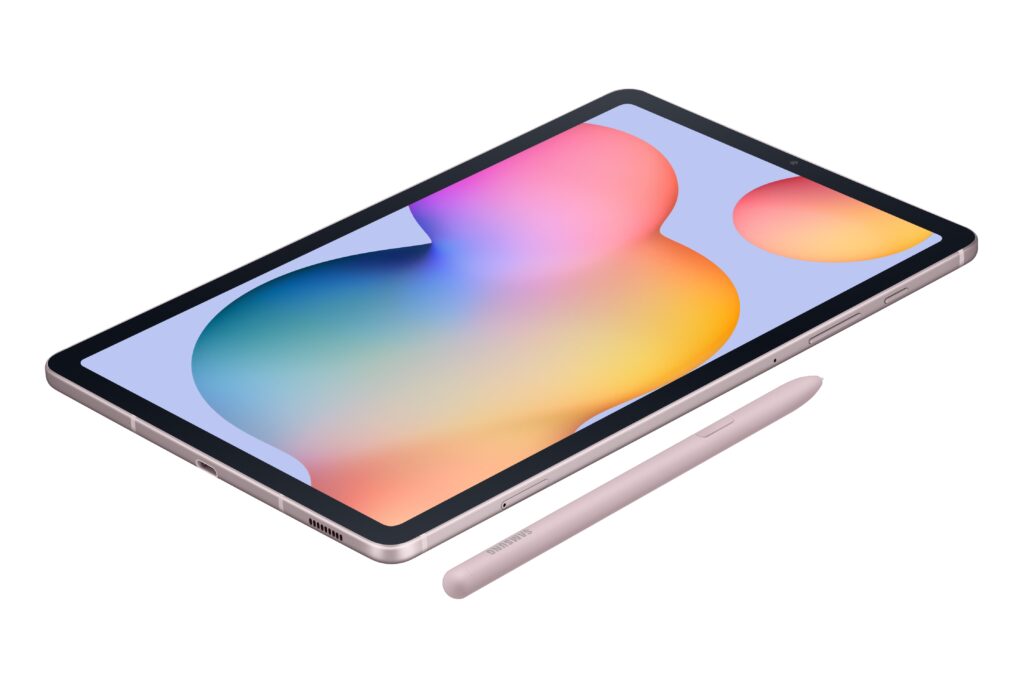 Get a lot of coursework done with this light but powerful tablet that lets you store and read your required course materials (and so much more) without the hassle of lugging books around all day. 
Moreover, the Galaxy Tab S6 Lite has thin bezels which provide a larger screen to watch your lessons or read that New York Times Best Seller you've been putting off for a while. 😉 Plus, this travel-sized device easily fits in your bag without being bulky, making it must-have college tech for students on the go. 
However, if heavy-duty video editing and photoshop are on your agenda, this isn't the device for you. Instead, check out the best student laptops on the market today. 💻
💰 Price: $279.99
✅ What we loved: long battery life, customizable interface, includes magnetic S pen holder
❌ What could be improved: no fingerprint sensor, low megapixel front and rear camera
---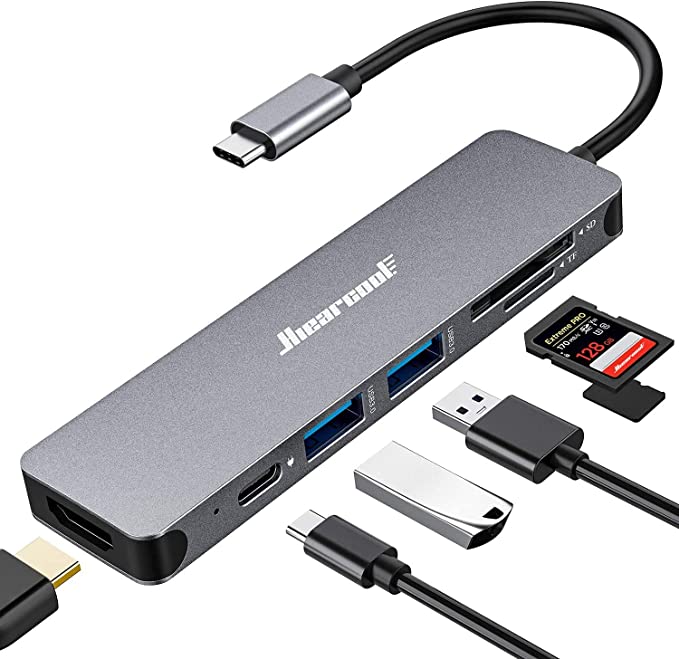 Say goodbye to cable clutter and limitations by using a multiport USB hub. 
This 7-in-1 adapter can connect external keyboards, USB microphones, external hard drives, and even a printer into a single port of your tablet, laptop, or desktop. 🦾 Instead of a messy table space, you'll keep everything organized! 
This hub is also lightweight and travel-sized, which makes it the best tech for college students camping in the library finishing a group project worth a huge chunk of grade. 💯
💰 Price: $24.99
✅ What we loved: fast data transfer, sleek and modern design, compatibility with multiple devices
❌ What could be improved: heats up quickly, USB-C port is for charging only
---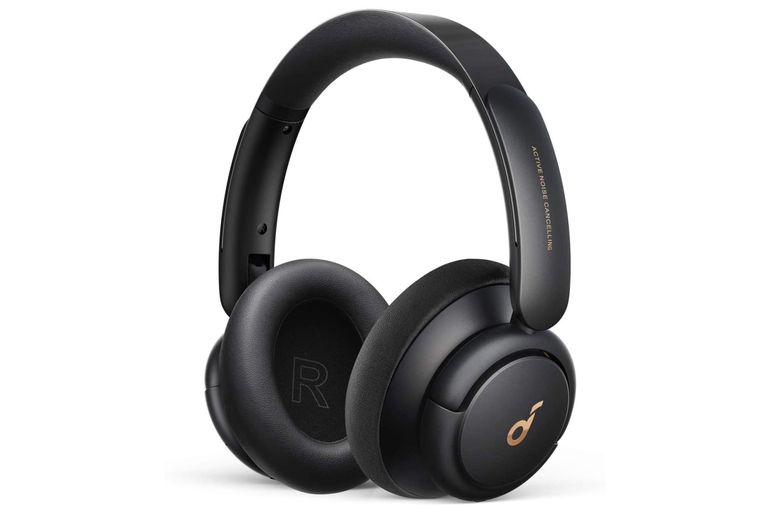 Finals seasons require you to be in full focus, which means tuning out distractions, from social media notifications to dorm chatter. 🤫 
The Anker Soundcore Life Q30 lets you control what you hear with different noise-canceling modes, like dampening the sound of traffic or cranking your favorite study playlist when you need to get in the zone.
The best part is that these headphones offer maximum comfort for up to 40 hours of use thanks to soft and snug lightweight earcups 🎧 — definitely an essential college gadget for long periods of studying or just relaxing after a hectic round of exams. 
💰 Price: $79.99
✅ What we loved: simultaneously pairable with two devices, great sound quality, comes in three colors
❌ What could be improved: a bit bulky, not ideal for sweaty workouts
---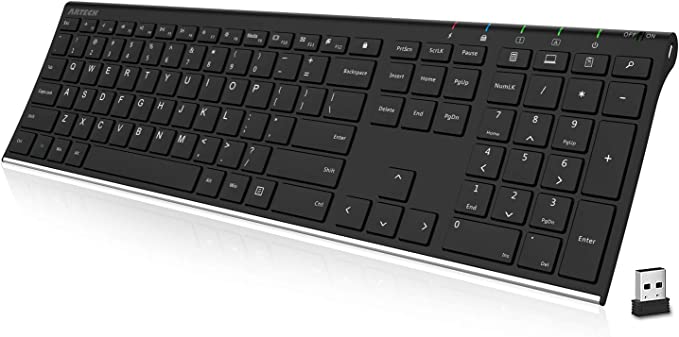 Working long hours close to your laptop may come with less-than-desirable effects, like eye strain, headaches, and a bad back. 😥 
An external keyboard is a good alternative as it provides better ergonomics by placing you at a comfortable distance from the screen. This makes it ideal for long typing sessions (especially research papers).
The Arteck keyboard also comes with a complete set of quiet keys in one lightweight and slim stainless steel board. These features make this one of the best college gadgets out there. 🏆
💰 Price: $27.99
✅ What we loved: quick connectivity, long battery life, sturdy and light build
❌ What could be improved: incompatible with Macbooks, has occasional lagging issues
---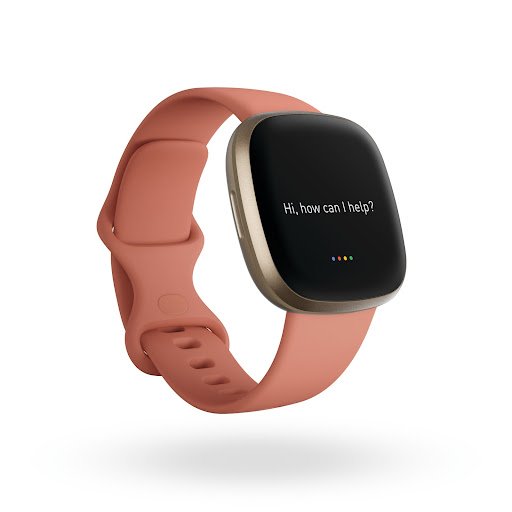 Fighting off the Freshman 15 and staying on top of your coursework and club commitments are no easy feats. However, you can measure and manage your productivity better by adding a sleek-looking Fitbit Versa 3 Smartwatch to your daily 'fit. ⌚
This smartwatch tracks your sleep, walking steps, and heart rate, and gives insights and advice about your progress. That way, you'll get to see the good effects of walking or biking around campus and see whether that good night's rest helped you breeze through your exams. Sounds like a great piece of tech for college students, right? 🤩
Aside from tracking your health, you can also receive messages and app notifications or even call on your digital assistants (hello, Google Assistant or Alexa!) while you're on the go. 🤖
💰 Price: $154.50
✅ What we loved: long battery life with fast charging, has built-in GPS
❌ What could be improved: occasional lagging screen, not waterproof
---
6. Logitech M325: Point and Click Without Trouble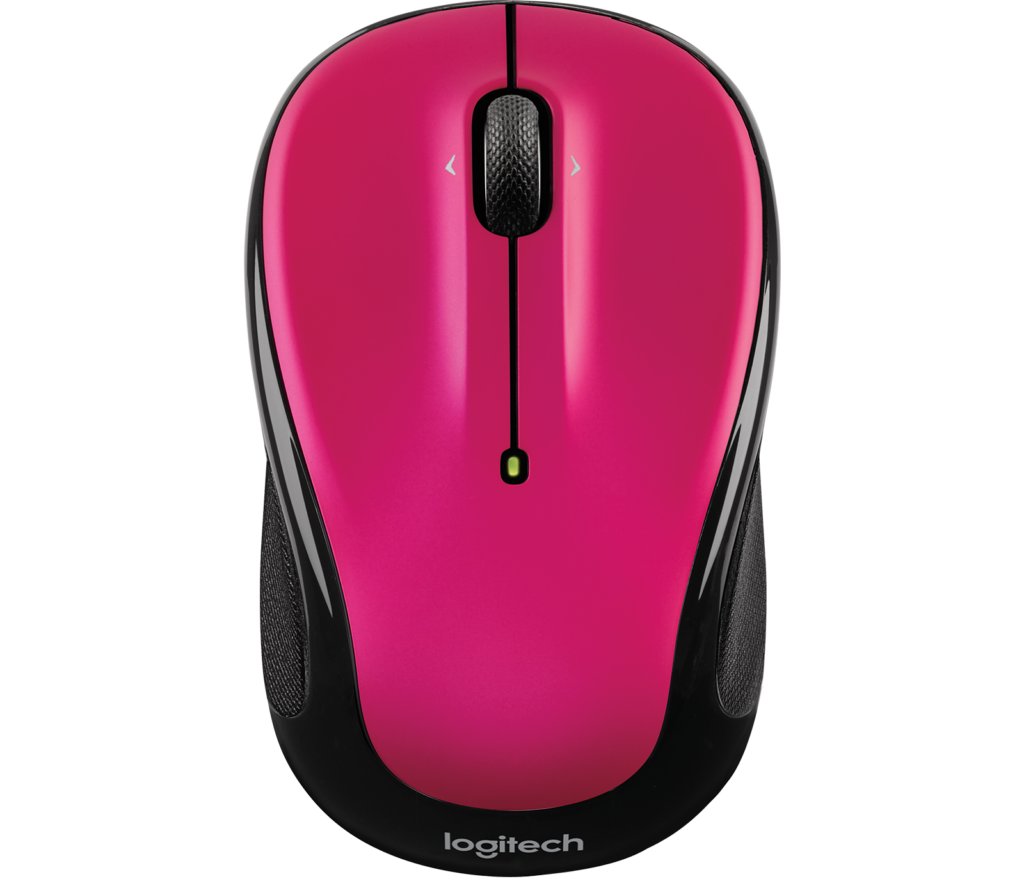 Logitech is known for sturdy and dependable tech, and this M325 is no exception. This portable device is sleek with an ergonomic design (hi, rubber grips!) that help you comfortably work on your papers and projects online, even for long hours. 
Best of all, it doesn't take up much space in your laptop bag or on your study table.
Left-handed? No problem! Switch up the buttons for more comfortable use in the mouse settings. (Yup, this one's ambidextrous.) 🙌
💰 Price: $12.99
✅ What we loved: lightweight, long battery life, available in many colors
❌ What could be improved: might be too small for some hands, accidental multiple clicks due to quick-release feature, non-rechargeable battery
---
7. FOCHEW Wireless Portable Charger 30,800mAh: Power in the Palm of Your Hands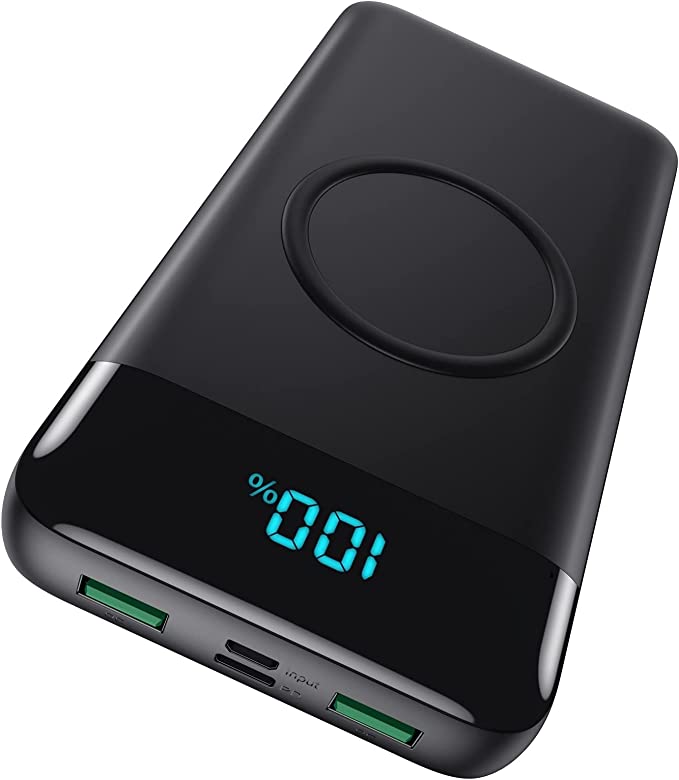 With the FOCHEW Wireless Portable Charger, you'll never be stuck in an important lecture with a dying laptop battery and no charger or outlet in sight. 😱
With its 30,800 mAh and 25 watts power delivery, this heavy-duty charger can be used for a one-time laptop charge for emergency situations. Definitely a must-have college gadget!
Plus, you can also charge a standard phone up to four times to 100 percent — it even includes a wireless charging option!
If you prefer something even smaller and lighter, check out the INIU power bank.
💰 Price: $39.99
✅ What we loved: LED screen shows battery percentage, fast charging
❌ What could be improved: heats up quickly, sensitive charging ring
---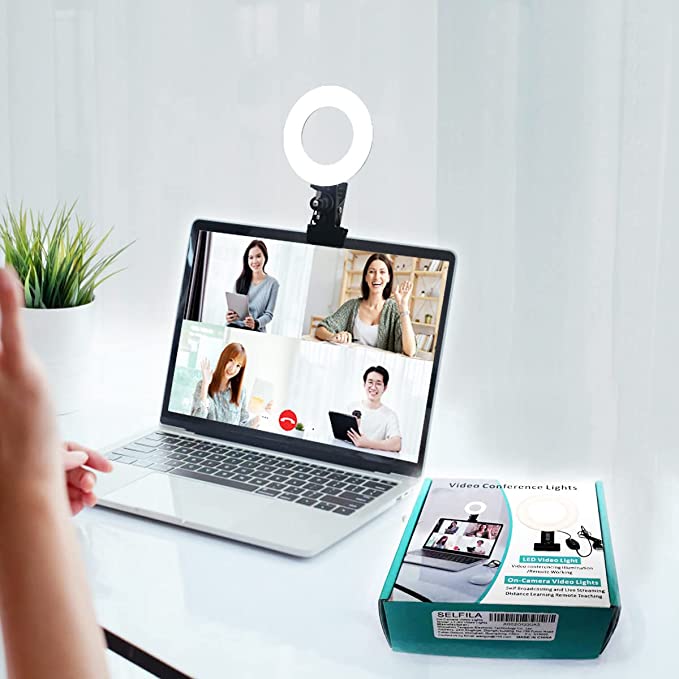 If we're talking about the best tech for college students, we can't miss incredible indoor lighting. How else will you look awake in your 8 am Zoom class? 
Using the Selfila kit, you can clip the light to your laptop's webcam and adjust it until you find an appropriate angle, brightness, and color temperature.
It can even double as a study lamp for late-night reading. 💡 
💰 Price: $16.99
✅ What we loved: lightweight, portable, easy to assemble
❌ What could be improved: tight clamp, can't be used with your phone
---
9. NexiGo N930AF: Clear Optic Tech With Privacy Shutter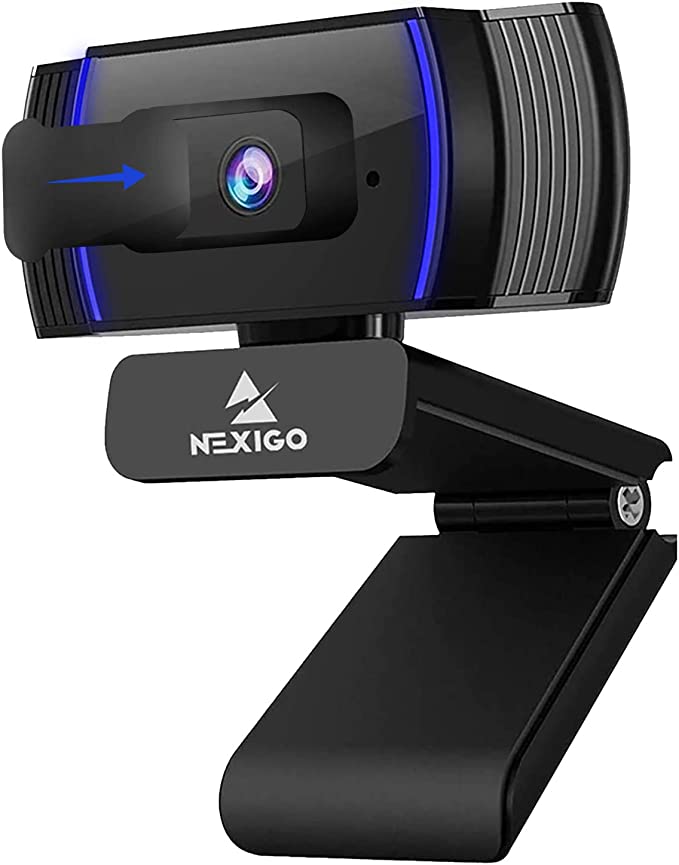 Using the NexiGo N930AF will have you questioning why you ever settled for looking grainy and sickly with poor-quality laptop webcams.
This webcam comes with 1080p resolution, autofocus, and good lighting settings, giving you the best bang for your buck. 📸
TIP: Feeling paranoid about potential hackers or accidental bloopers caught on cam? 👀 Use a privacy cover over the webcam lens! 
Simply mount this on top of your desktop or laptop monitor for your online classes or virtual game nights with friends. You can also attach this to a tripod for more flexibility.
One thing we noticed is that you can't zoom in with it — but who likes having their face and forehead (accidentally) take up the majority of the screen, anyway? 🤷
💰 Price: $39.99
✅ What we loved: compatible with major operating systems (Windows, MacOS, Linux, etc.), comes with backup privacy cover, plug-and-play device
❌ What could be improved: fragile privacy cover, non-adjustable field of view
---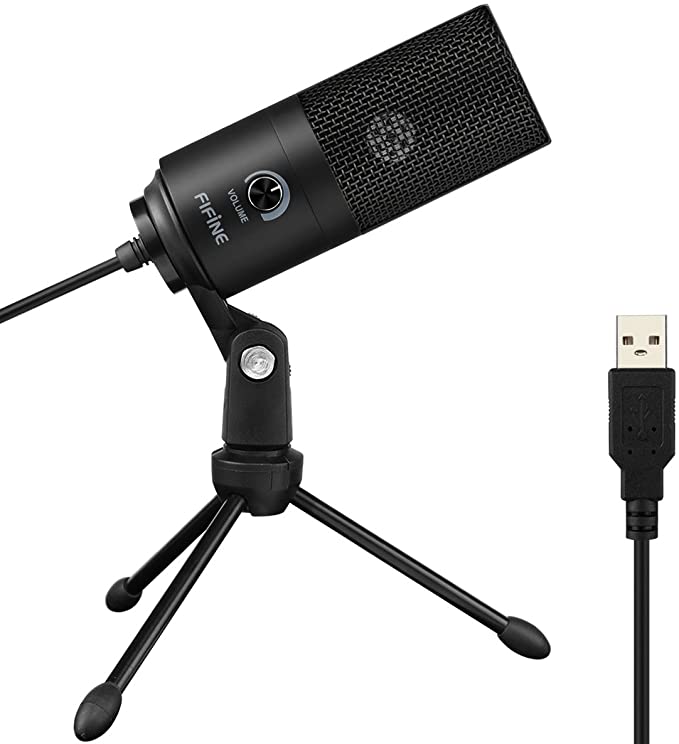 Starting a podcast? Preparing an audio-video presentation for one of your classes? The plug-and-play FIFINE K669B microphone can help you sound like you're in a professional studio. 😎
This is a small and compact condenser mic mounted on a tripod to capture your voice clearly and perfectly. 
For around 30 bucks, you can do a wide range of activities without needing to learn complex audio recording concepts to sound good. Beware, though: it doesn't have a mute button. 🔇 You'll have to turn the knob at the front to adjust the volume. 
💰 Price: $32.99
✅ What we loved: solid but lightweight, easily adjustable, compatible with Windows, Mac, PS4, and PS5
❌ What could be improved: no visible power indicator, built-in cable makes it difficult to replace
---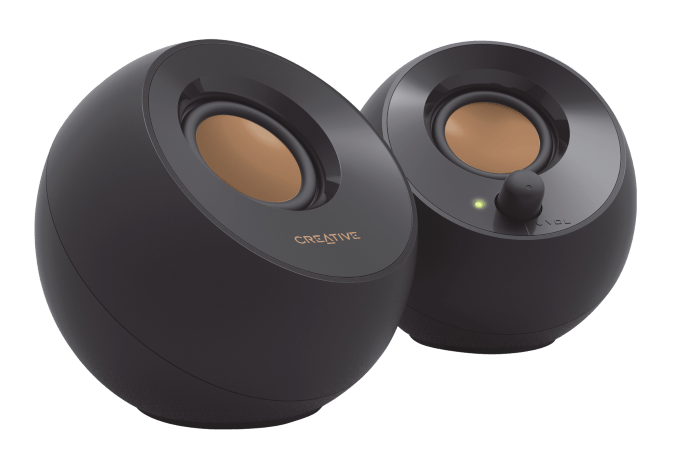 Here's another valuable addition to your dorm room: a couple of small and compact speakers that pack a powerful punch! 👊 
For less than 20 dollars, these high-performers provide full-bodied sound with great bass. No more tinny or distorted sounds like your laptop's speakers.
It's ideal for listening to back-to-back online classes when you want to take a break from wearing headphones or earbuds. Plus, you can even use it for some relaxing background music during crunchtime or relaxing after info-loaded study sessions. 
Easily a must-have on a shopping list of tech for college students.
💰 Price: $19.99
✅ What we loved: easy to carry, sleek and modern design, decent audio at a low price
❌ What could be improved: reduced sound quality at higher volumes, fixed triple cabling
---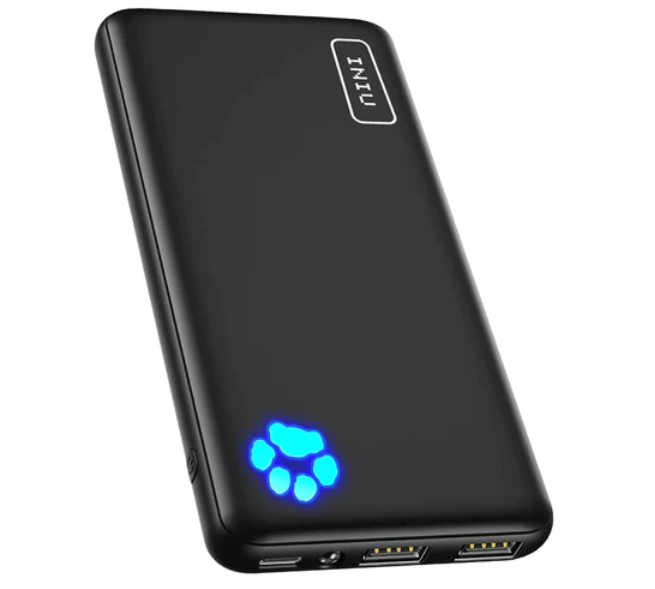 If you're a student who's out and about with multiple club commitments and course requirements, a reliable power bank is a real lifesaver. The small, slim, and lightweight 10000mAh Portable Charger from INIU efficiently charges your phone, plus smaller gadgets, in a flash!
It may not have a wider LED screen that shows the battery percentage as numbers like the FOCHEW power bank, but a dog pawprint screen still does the job, with each toe representing 20 percent of the whole battery. 🐾 
This power bank uses a cord, making it ideal to fire off a message to your study buddy explaining that, well, your phone just died.
---
13. HP DeskJet 2755e Printer: Compact Machine for Good Quality Hard Copies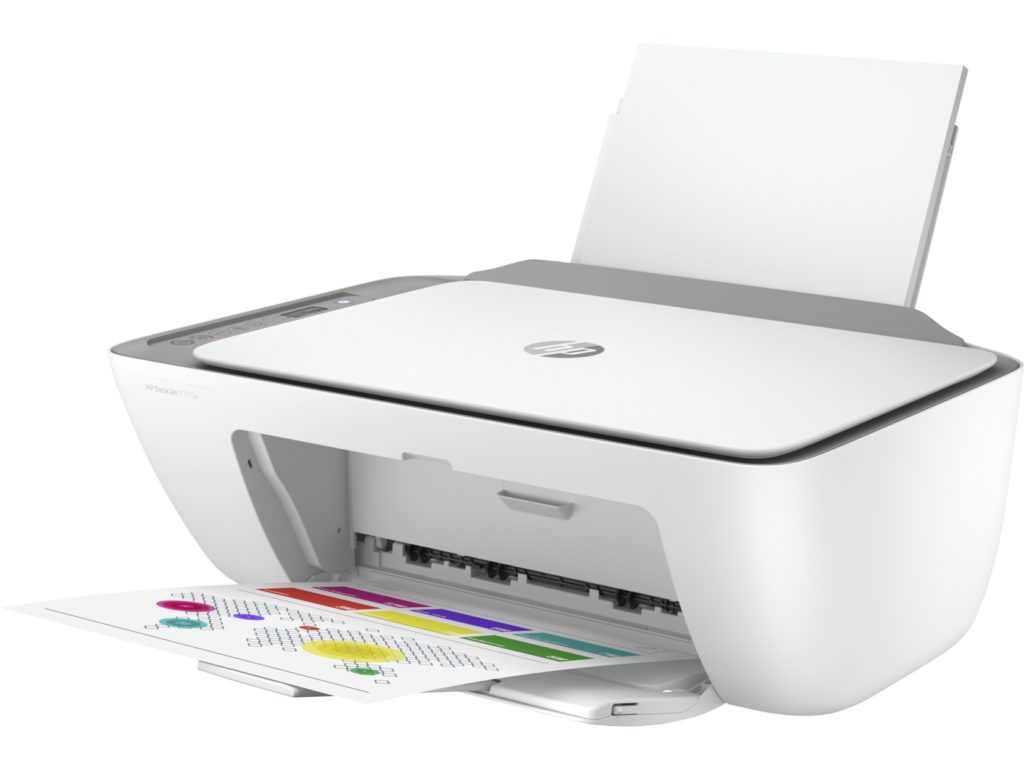 Even though almost everything's going digital, the occasional need for hard copies means that you need an all-in-one printer, scanner, and copier like the HP DeskJet 2755e in your dorm. 
Device pairing is a breeze because you can connect the printer to any of your devices using Bluetooth, a reliable USB port, or the internet, making it one of the best tech items for college students.
While this is already one of the most affordable inkjet printers out there (at less than $100), you can get a better deal when you check out shops like HP and Amazon that sell this printer with a free Instant Ink subscription good for six months. 💸
💰 Price: $84.99
✅ What we loved: multiple connectivity options, good print output quality, easy-to-use
❌ What could be improved: limited print output, a bit of slow speed, limited paper capacity
---
14. Seagate Portable 1TB HDD: Palm-Sized Storage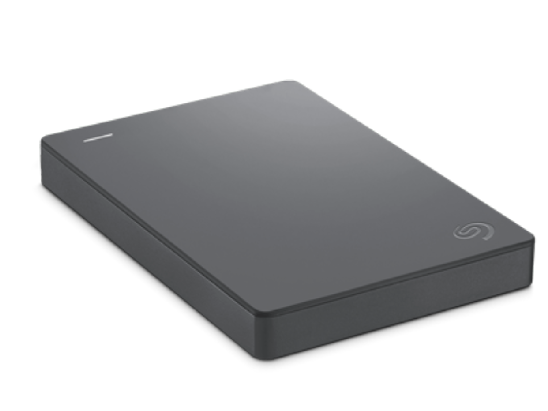 Whether it's published essays, thesis drafts, or photos from your first-ever Greek party, there are tons of things you need to keep but cloud storage just doesn't cut it sometimes. ☁️ 
An external hard drive like the Seagate 1TB Hard Disk Drive is an absolute powerhouse that can save hundreds of video files and more than a million digital documents. 🤯 
More than a detachable storage space, this hard drive can also rescue you from malware attacks or forgotten passwords (especially if Google's Password Manager is acting up) by backing up your files. 
💰 Price: $49.99
✅ What we loved: compatible with Windows, iOS, and gaming consoles, easy to set up, can be upgraded up to 5TB
❌ What could be improved: somewhat fragile body, transferring enormous files takes a while
---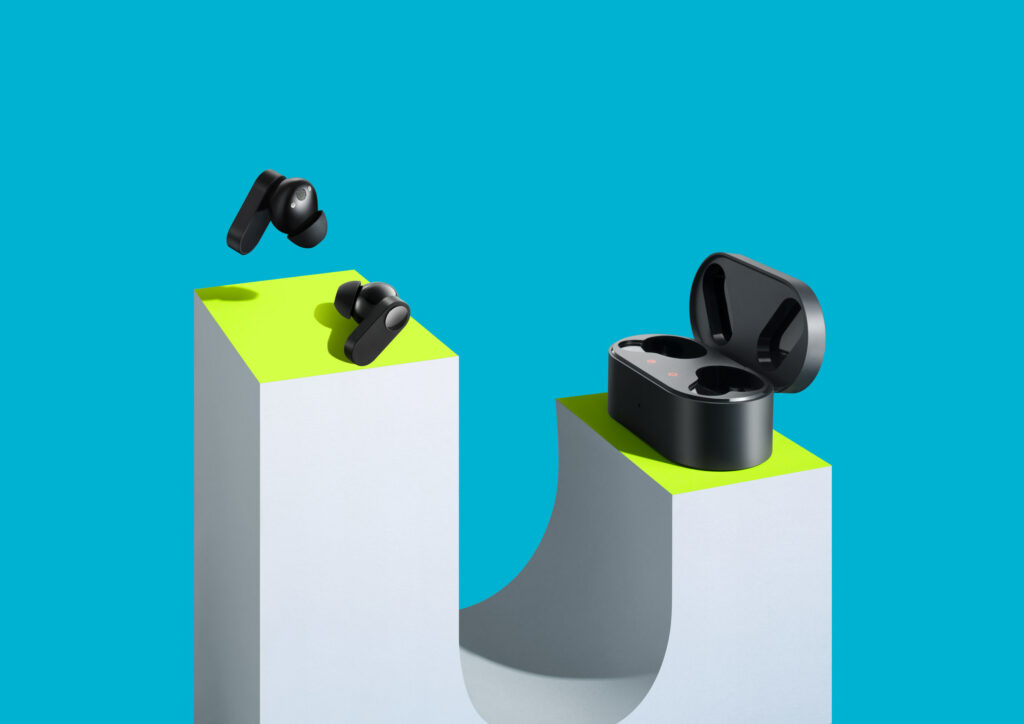 Hate detangling pesky earphone wires but can't splurge on expensive Apple AirPods? Go wireless with the best budget option by popping in some OnePlus Nord Buds. 
These buds can last up to seven hours, but when the battery life is running low, just place them inside the case to charge. 
Lastly, this pair is resistant to dust and water, which makes them easier to clean in case you're prone to accidental food and drink spills. 😅
💰 Price: $39.99
✅ What we loved: fast charging, blocks external noise during calls, clear sound quality
❌ What could be improved: incomplete pairing features with non-OnePlus phones, no volume control via buds
---
You don't need to break the bank or purchase everything listed here to make college work easier for you. 
Finding the best tech for college students can help you reach that A while still sticking within your budget. Make it an even sweeter deal by hunting down the best student discounts before adding them to your cart. 😉
Remember, gadgets shouldn't make you lazy. Instead, use them to enhance your learning journey and teach you to be more creative and efficient!
Happy tech-hunting! 💻🦾
link