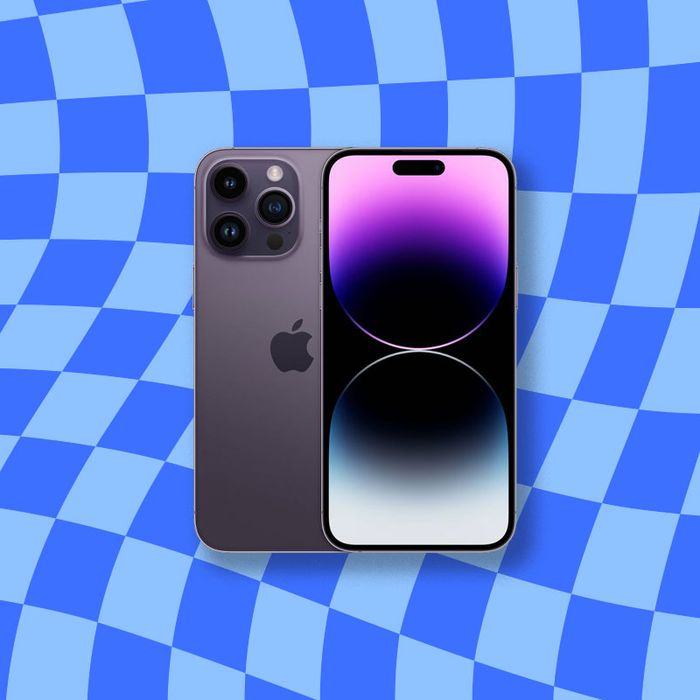 Photo-Illustration: The Strategist
Getting someone the perfect tech gift is an ever-moving target: Between short supply around the holidays and a seemingly constant flood of new gadgets, there's a lot to sort through before clicking that buy button. Shopping early will ensure that gifts arrive on time, and, of course, it helps to know which gifts are worthwhile among the sea of options. Based on my time reporting on and testing the latest gadgets for the past five years, as well as following the biggest trends in the space over the past year, I've assembled a list of the best tech gifts you can buy for your loved ones this year (as we've been doing for the past several years) and sorted them into the hottest categories this holiday season.
Apple, Samsung, and Google have all released new flagship smartphones this year, with plenty of options to choose from. Apple added a new screen size to the standard iPhone 14 lineup with the iPhone 14 Max (though if you're planning on gifting someone an iPhone, act fast as stock has been spotty), Samsung introduced updated versions of the Galaxy Z Flip and Fold, and Google's new Pixel devices are set to debut later this year. If buying someone a phone isn't within your budget, you can get them accessories like headphones, phone cases, and chargers.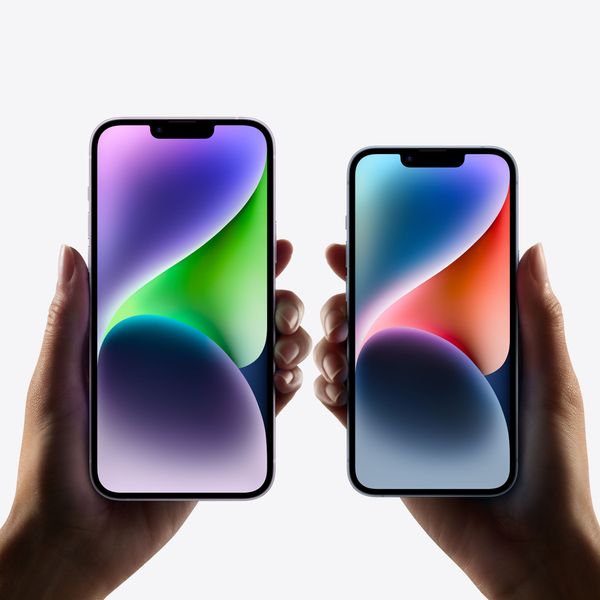 The latest iteration of the standard iPhone doesn't include any flashy changes, but everything under the hood has been improved, making it the perfect upgrade for the recipient who just needs a phone that'll get the job done. There's a better dual-camera system, and Apple says the new battery should last longer than last year's model. Do note, however, that the iPhone 14 features the same A15 chip as last year's iPhone 13 (the Pro lines have a new, faster A16 chip). It also has 5G capabilities, wireless charging, and Apple's MagSafe technology, which uses built-in magnets to attach accessories to the phone. The cameras have larger sensors for better photos and better image stabilization while recording video.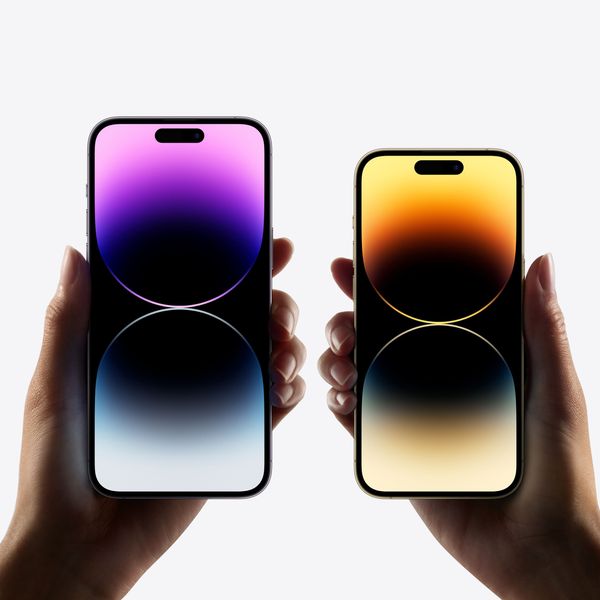 On the other hand, if you know someone who wants the latest and greatest with a taste of tomorrow's tech, stepping up to the iPhone 14 Pro unlocks an even better battery life, a third lens, and higher picture quality. The 14 Pro also offers Action Mode, which reduces shakiness in motion-packed videos. The 14 Pro has an improved screen with a new interactive notch that Apple calls the Dynamic Island, which can expand to show information like what's currently playing, incoming notifications like phone calls, and larger FaceID animations.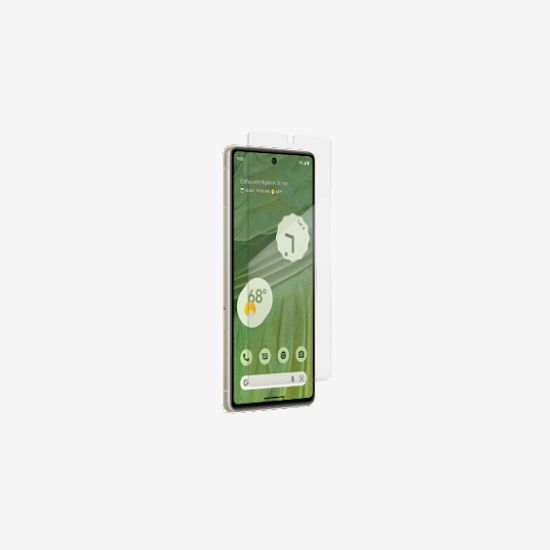 Allison Johnson, a writer at the Verge, says the Pixel 7 is a great phone for a recipient who may be looking outside the Apple or Samsung ecosystems for their next device. "The Pixel 7 is a heck of a deal for someone who wants a flagship Android phone without paying flagship prices," she says. "With its extra bit of polish and that telephoto lens, the 7 Pro is a good option for someone who wants the best of what Android offers — without all the excess of the Galaxy S22 Ultra." It's pricier than the 6a, but it has a faster chip, faster biometric unlocking, and better cameras with improved photo processing on the software end too.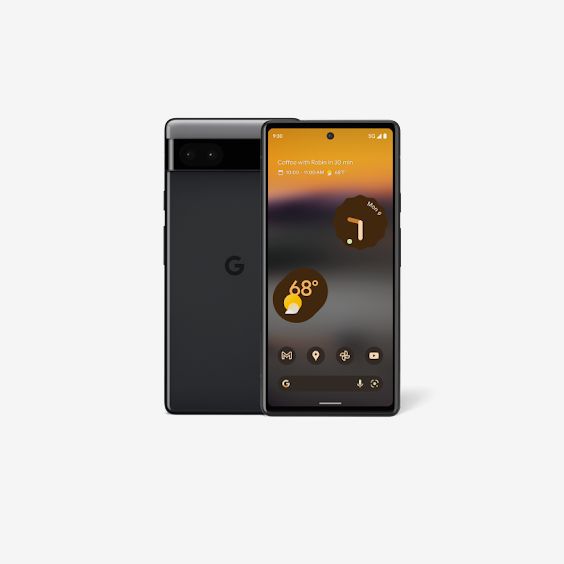 Not everyone needs the most spec'd out phone on the market. For those who just want an Android phone that gets the basics right without any extra flair or missing features, get Google's Pixel 6a. It's available for $500 and comes with 128GB of storage, a flagship-class camera system, and Google's custom Tensor chip. Johnson says the 6a is tough to beat at its price, thanks to its top-notch performance, smaller size, battery life, and guaranteed future software updates.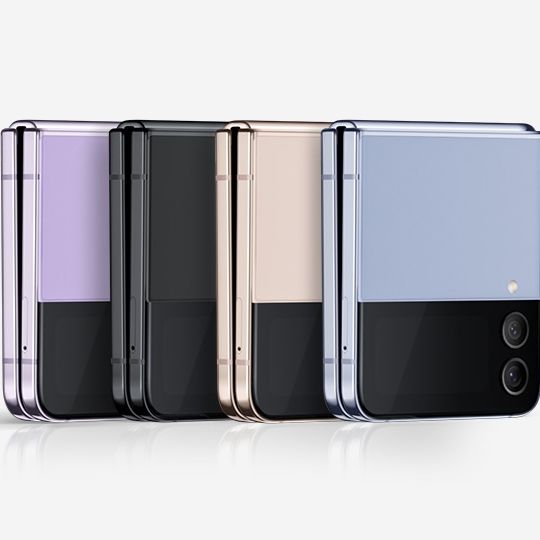 This gift is perfect for the early adopter who loves a taste of fancy new tech. In her largely positive review of the Flip 4, Johnson writes that "the Flip 4 is what happens when you combine a smartwatch and a phone." It has a 6.7-inch main display that folds in half, sort of like an old-school flip phone, when not in use. There's also a tiny 1.9-inch display on the back of the phone where you can see things like the time and notifications without having to open the device. Fancy displays aside, the Flip 4 has solid battery life, and it makes a big phone easily pocketable.
Laptops are always in high demand, and options from Apple and Google, as well as some excellent options for gaming, will be at the top of people's lists again this year.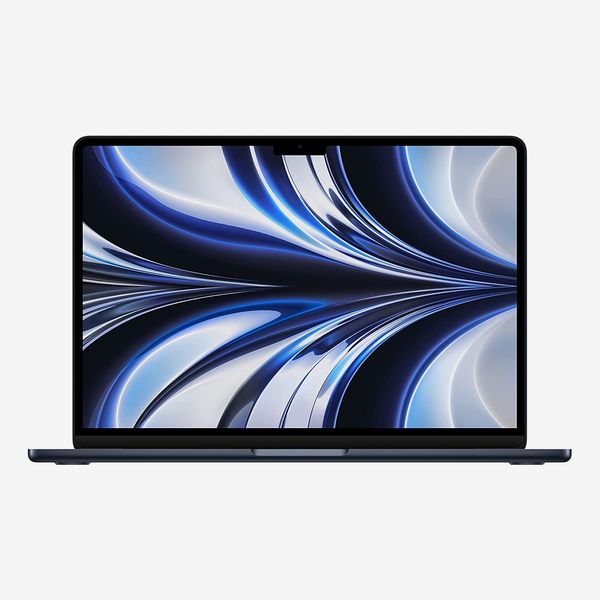 If you know someone whose laptop is on its last leg or who just wants something that'll work and last for years, get them a MacBook Air. Four of the experts we talked to in our laptop guide recommended the MacBook Air 13-inch, which received a noteworthy upgrade earlier this year with Apple's custom M2 chip, MagSafe charging, a better display and webcam, plus a thinner and lighter design. One caveat, though: The base model has slower storage than the M2 MacBook Pro does, or even the M1 MacBook Air, and Dan Seifert, our colleague at the Verge, notes that the slower storage in the base model can introduce significant delays when copying large files from one device to another. He recommends getting the model with 16GB of RAM as well for a more future-proof computer.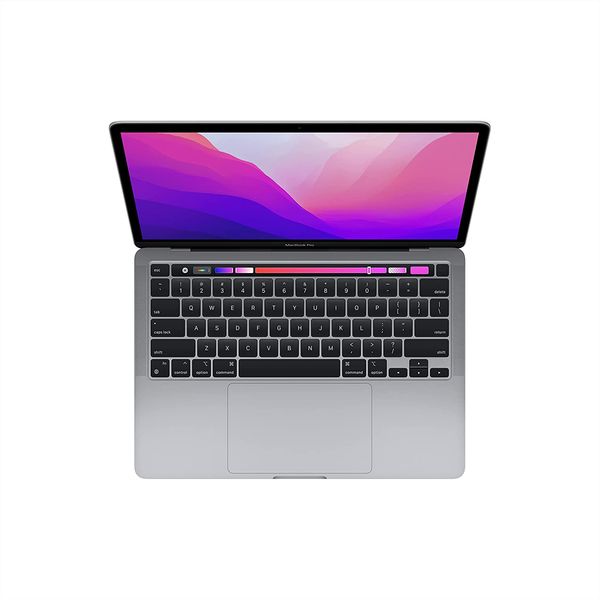 The 13-inch Macbook Pro is a step up from the Air thanks to its built-in cooling fans, which enable the laptop to handle heavy workloads for longer without the need to lower its performance. (The Verge calls the latest MacBook Pro 14-inch one of "the fastest laptops we've ever tested in some tasks, with some of the longest battery life we've ever seen.") Like the 14- and 16-inch models, the 13-inch MacBook Pro has Apple's latest M2 chip, which brings better speeds and battery life than its predecessor, though this model lacks the new display and improved webcam of the larger models. But the laptop is able to handle a lot of open windows and internet tabs, and it can run multiple programs at once — perfect for anyone who wants to do any sort of audio, video, or photo editing. Unlike the other M2 MacBook Pros, this model still has the quirky Touch Bar. Back in are much-needed HDMI, SD card, and MagSafe charging ports, which were previously replaced with multiple USB-C ports.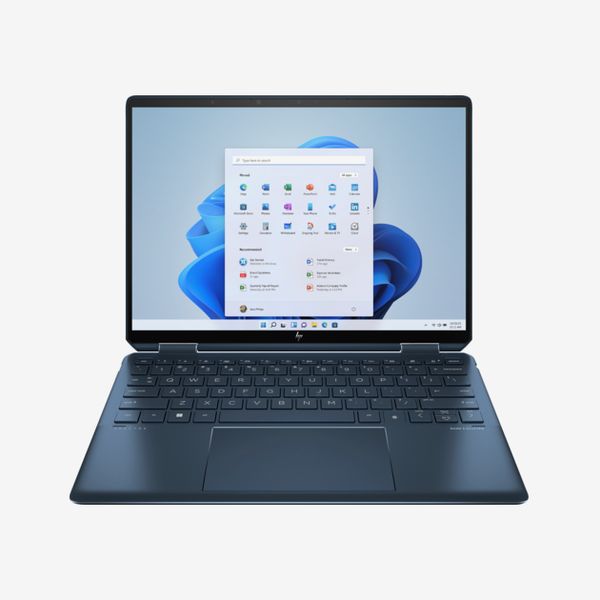 If you know someone who's always switching between work and play, HP's Spectre x360 is an excellent Windows laptop with an eye-catching design, snappy performance, and an impressive ten hours of battery life on a single charge. It's also a 2-in-1, so you can convert it to tablet mode (complete with a built-in stylus) in a pinch.
Smart-home tech makes a great gift for both the tinkerer who's always looking to automate a bit more of their home life or the beginner who's just trying to add a pop of colorful lighting to the room. Plus, there's a range of options, including smart speakers, smart electrical outlets, and even robot vacuums.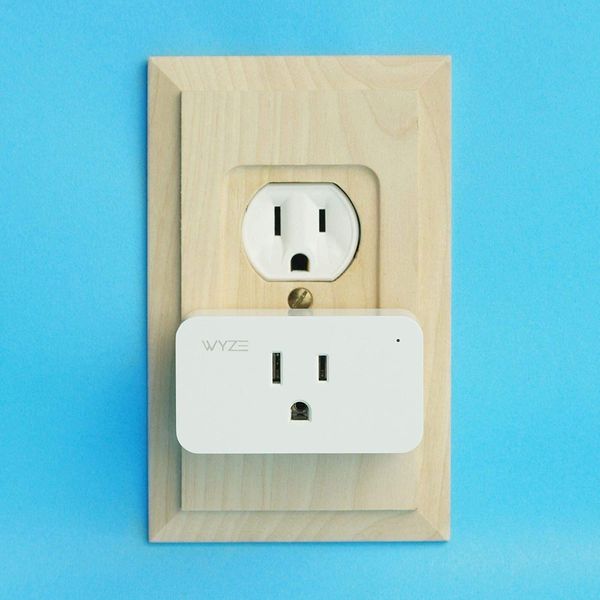 If you want to wow someone without breaking the bank, Wyze's Smart Plug is a simple way to turn a regular outlet into an automatable hub for older devices that don't have their own way to plug into Amazon's Alexa or Google Assistant, like an air purifier or a lamp. Strategist contributor Kyle Schurman says, "You can have the Wyze turn on any time one of your other smart devices is activated. For example, if someone approaches your video doorbell, you could have a lamp in the window automatically turn on to make it look like someone is home."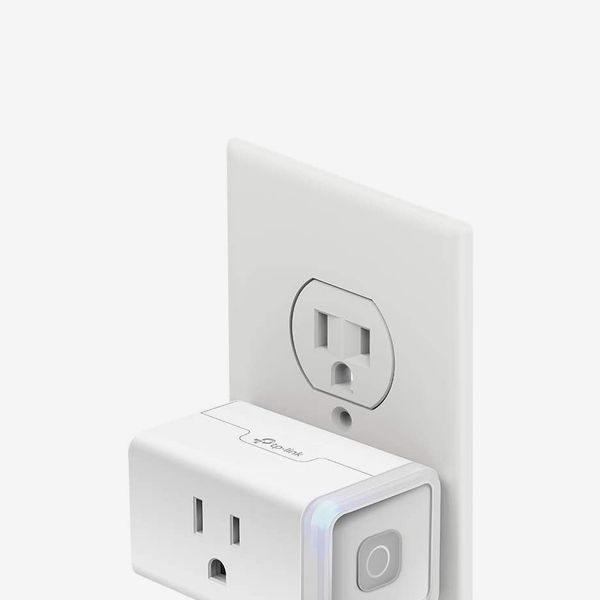 Like Wyze's Smart Plug, this plug from TP-Link can be scheduled to turn any outlet on or off throughout the day, but this one works with Apple's HomeKit in addition to Google Assistant and Alexa.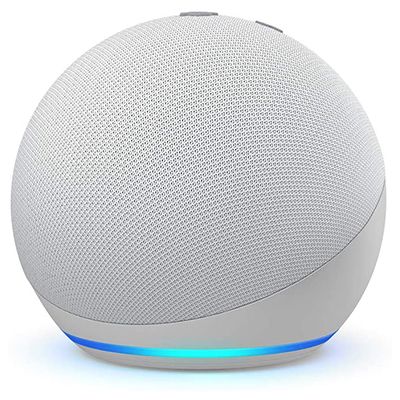 Photo: From the retailer
If they don't already have their own smart-home setup, a smart speaker is a good starting point. Amazon's latest Echo works with a variety of third-party smart devices and can do plenty on its own too, like playing music or giving you updates on the weather. It'll also serve as a Wi-Fi extender if they have an Eero mesh network. That feature is already available on the smaller and more affordable fifth-generation Echo Dot, but its sound quality isn't as good as that of the larger Echo.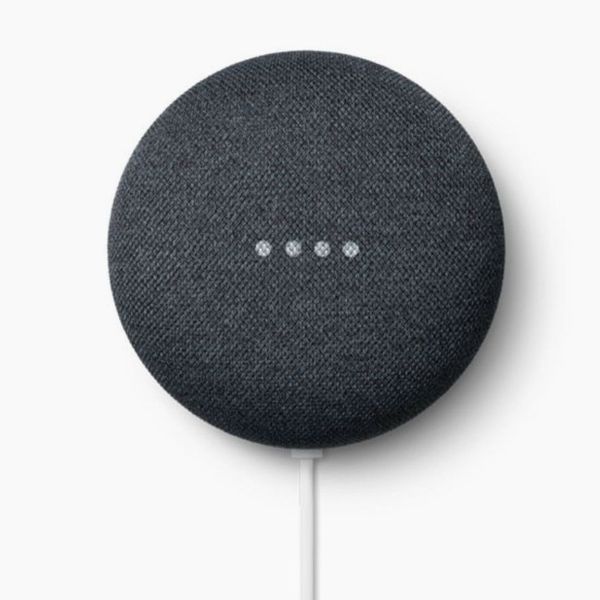 For those who are invested in the Google ecosystem, Google's second-generation Nest Mini may be a better alternative to the Amazon Echo.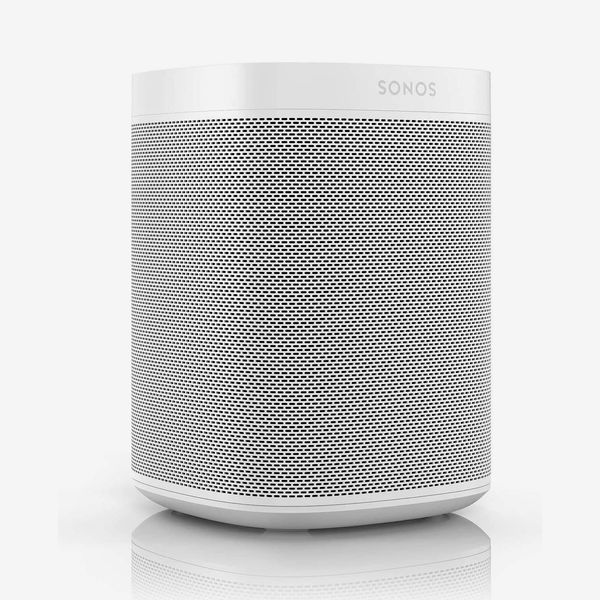 If sound quality is a priority for your recipient, the second-generation Sonos One remains the gold standard for smart speakers that work with Google Assistant and Amazon Alexa, so your recipient can still chat with their speaker when they're not blasting some tunes.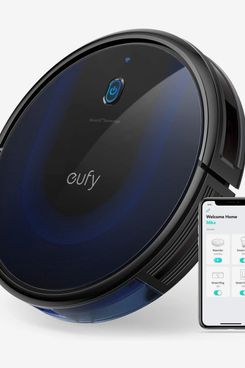 The Eufy RoboVac is great for the busy person in your life or just someone who likes a tidy house without the hassle. It's designed to be ignored: Plug it in, set a schedule, and let it do its thing.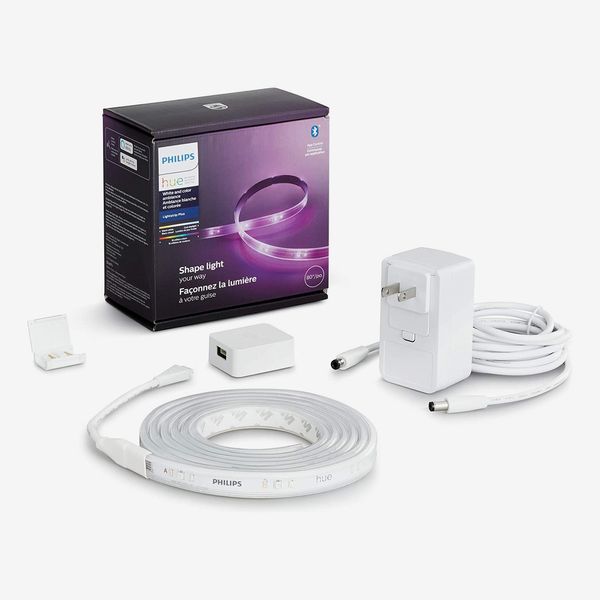 This two-meter base kit of lightstrips from Phillips Hue was one of our top-selling gifts last year — for gamers, as well as for teenagers — and we think it'll be a hit again this year. You can illuminate a room with a row of LED lights that can be programmed to change color based on triggers like time of day or voice commands.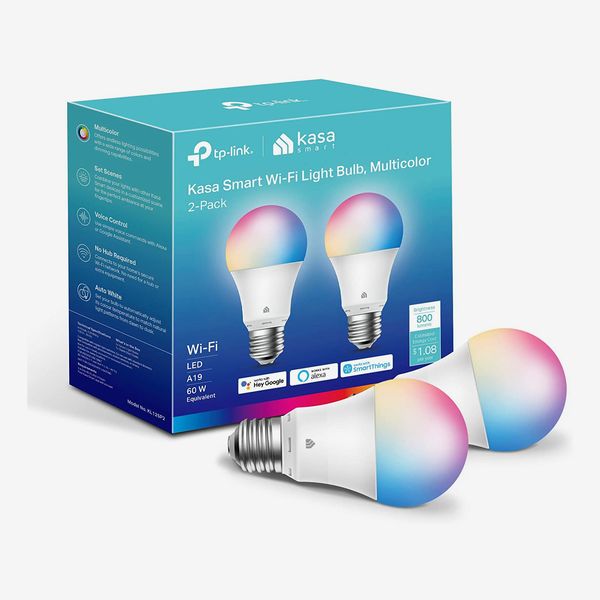 If your recipient wants to add some color to their room without using lightstrips, these smart bulbs from TP-Link are dimmable and can be set to any color of the rainbow to suit any mood.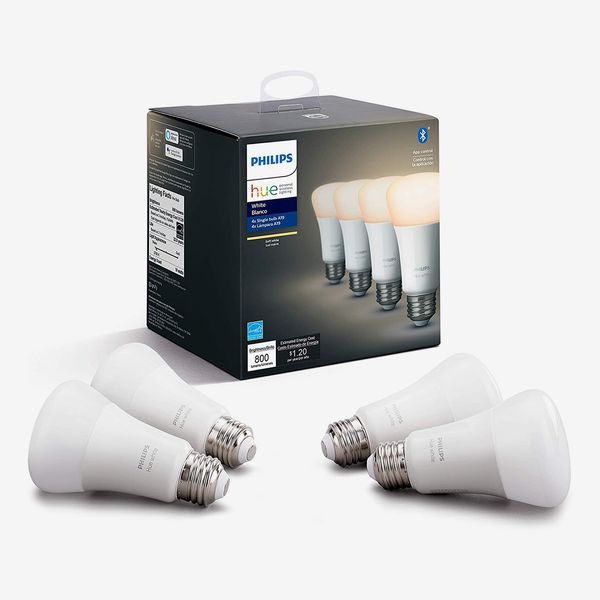 These smart bulbs can be screwed into any compatible lamp, and they are easily dimmable to help make any home more energy efficient.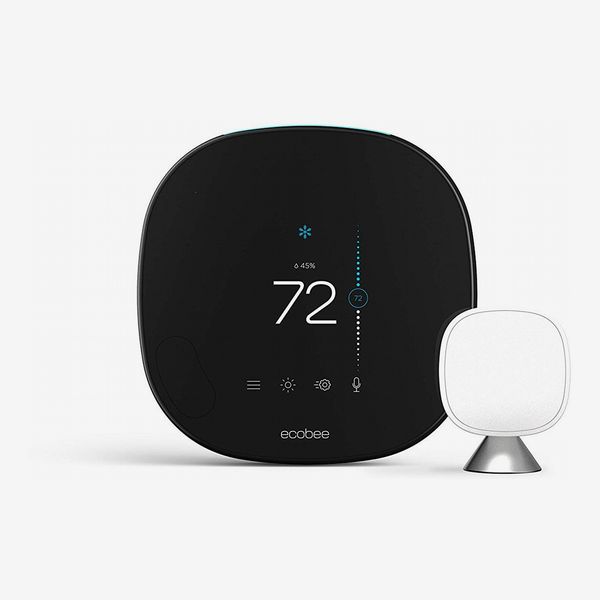 Ecobee's SmartThermostat is a great way to let someone have a bit more control over the temperature of their home. "It has a high-resolution screen, attractive design, and dual-band Wi-Fi connectivity, which reduces interference with other devices and improves overall performance," says Strategist contributor Kyle Schurman. "Plus it comes with a remote sensor that lets you base temperature settings on a room other than the one the thermostat is mounted in." The Ecobee also has great voice-control integration, so this will pair nicely with an Amazon Echo or Google Nest Mini.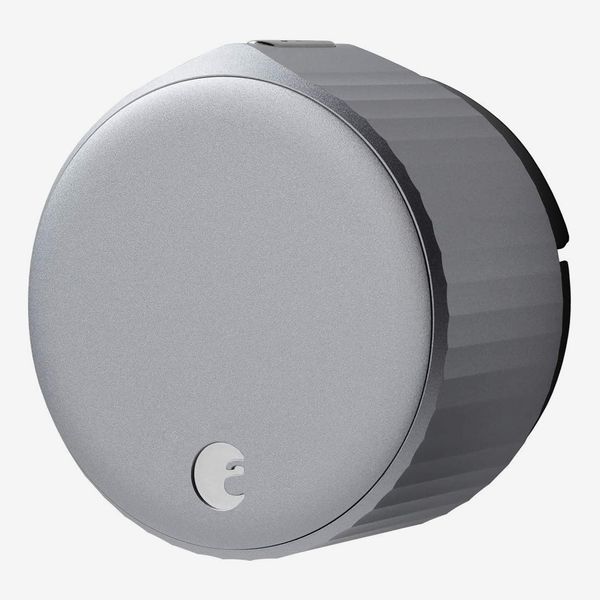 The August Wi-Fi Smart Lock is a convenient way to add a little more security to any front door. It has a proximity feature that automatically unlocks the device whenever your Bluetooth or NFC-enabled phone is nearby, and you can give others access to the lock without having to run to the hardware store and make a copy. Plus, you can use it with your existing deadbolt and keys, so it won't require any big changes or key replacements.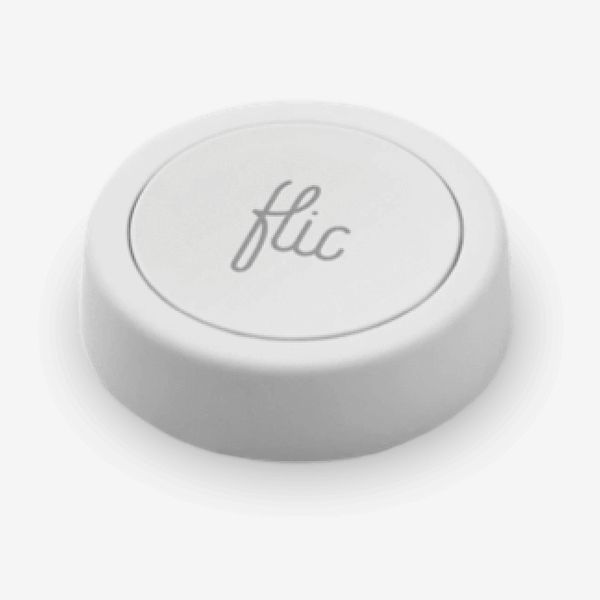 Know someone who's always looking to automate another part of their chaotic life? Get them a couple Flic smart buttons, which they can program to trigger any number of automations with a single tap, like changing the color of the lights in a room, adjusting the thermostat, or even just setting their Slack status to "lunch!" before stepping away from their desk.
Consoles are an easy way to win someone over this holiday season. Here's the problem: Getting your hands on the more popular consoles — even ones that have been out since 2020 — requires perseverance and/or a good amount of luck, especially if you're looking for a Playstation 5 or Xbox Series X. Things are a bit better than last year, but stock can still be shaky, so act fast to find what you're looking for.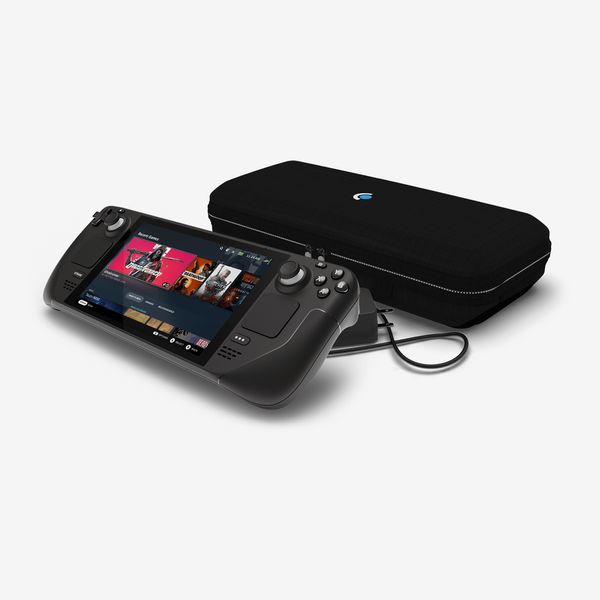 Valve's portable gaming PC, the Steam Deck, is what you get when you mix a Nintendo Switch with a decent gaming laptop. It's a portable PC-gaming console that runs Linux and can support a good deal of the games in Steam's vast library, and it's also the only console that was released this year. The Steam Deck has incredibly customizable controls, which will be great for the gamer in your life who likes to tinker with their gadgets.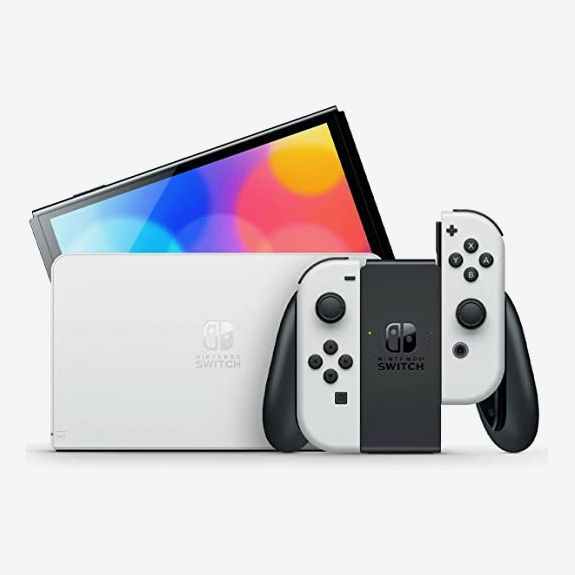 If you know someone who appreciates a good on-the-go gaming session, the Nintendo Switch offers a console-like experience in a portable body. You could get them the original Switch, which still works great, but for $50 more they'll love the improved graphics the newer model's OLED display provides. Just like last year, we expect it to be a popular gift, largely because stock is better than it has been the last couple years, and it's still one of the best consoles you can get with games like Animal Crossing, The Legend of Zelda, and Super Smash Bros.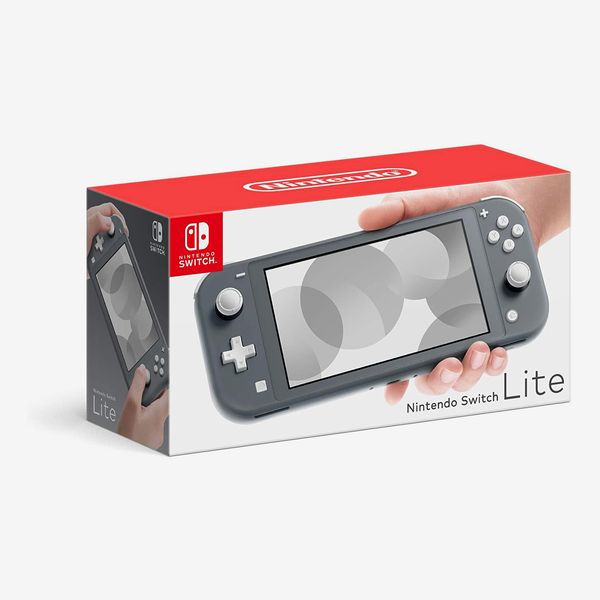 The Switch Lite is a more affordable version of the Switch, but it lacks the ability to dock and connect to a TV for a more traditional gaming experience. That aside, it's a great gift for commuters and those who like to game on the go.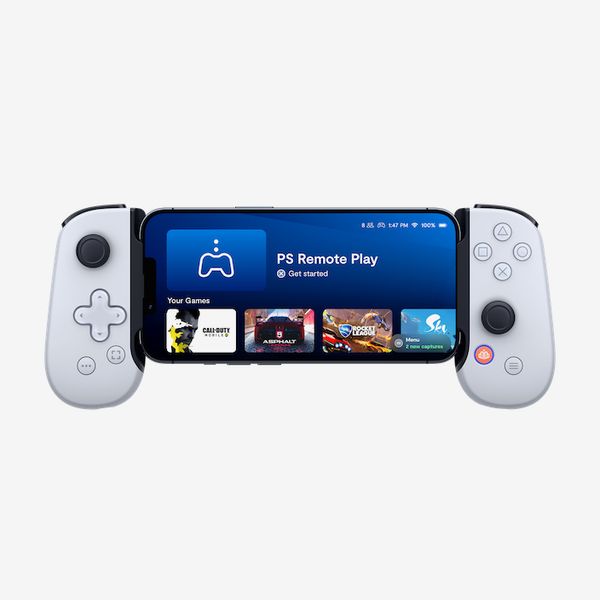 You don't have to drop a ton of cash to give someone the gift of an excellent gaming experience. If you know a person who likes to play games on their phone, or want them to get a console-like experience without having to splurge for a pricier setup, the Backbone One mobile controller is still the best accessory for turning iPhones and Android devices into a Switch-esque console that can play local games and stream games from services like Google Stadia or Xbox Cloud Gaming.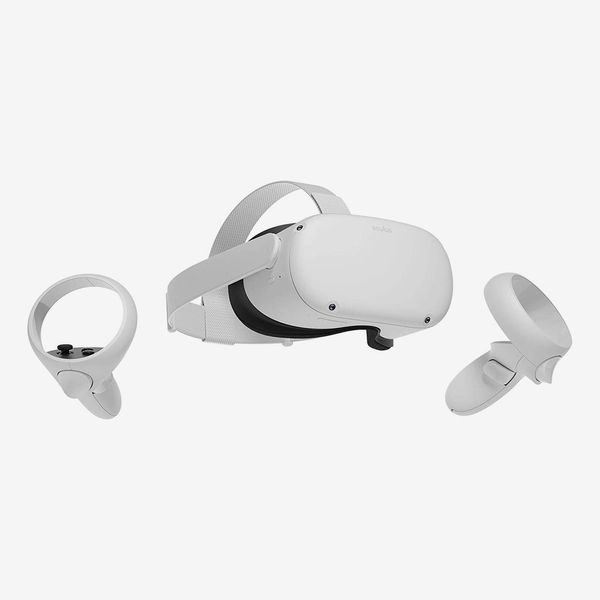 If you know someone itching to try out VR but still hasn't taken the plunge, Meta's Quest 2 is still an excellent entry point. Susanna Pollack, president of Games for Change, told us the Quest 2 is a great gift for the enthusiastic gamer. "It offers a premium consumer experience in virtual reality, with stunning visuals and controls that let you interact naturally," she says. The best part? Your recipient doesn't need a computer to get started, as the Quest 2 is a completely standalone VR headset that can download and play games without any additional hardware.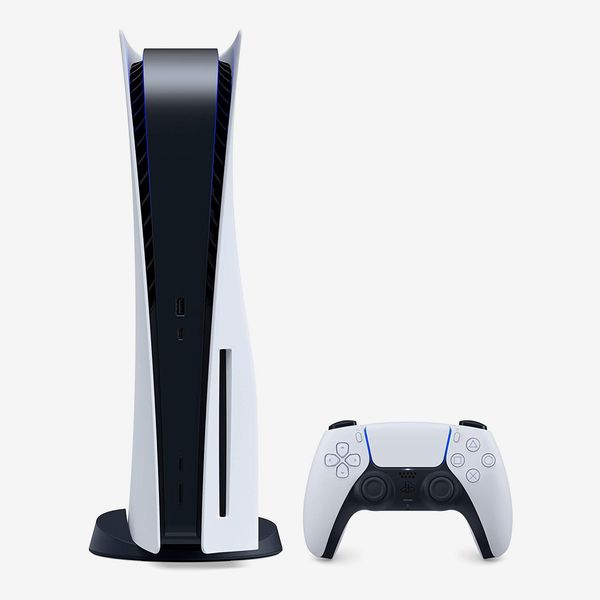 For someone who appreciates a good game, there's nothing better than playing on the best console available. Even though the PS5 was released in 2020, it's Sony's latest-gen console and still the one everyone wants (if they don't already have it). Our colleagues at the Verge say the PS5 has "faster speeds and a more immersive controller, which all add up to a markedly better experience compared to the PS4 by every conceivable metric." The PS5 also slashes load times nearly in half compared to the PS4, meaning whoever is lucky to get their hands on a PS5 this holiday season will get to spend more time playing and less time waiting.
Stock on PS5 units is pretty low right now, but you can get it in bundled (but pricier) options like the Horizon Forbidden West bundle if you sign up for an invitation.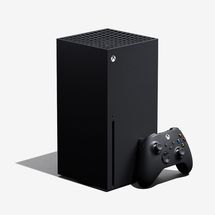 If you know someone committed to the Xbox ecosystem, the Xbox Series X and Series S are great options that still provide a ton of power in a convenient design. According to the Verge, the flagship Series X brings the power of a gaming-PC experience to a console. You can play the latest and greatest games at high frame rates in crisp 4K, all without having to deal with updating drivers or buying separate components to build a custom machine. The more affordable Series S, which is available for $200 less, is still an excellent experience. It can't play games in 4K, but most games play best at 1080p, the Verge says. And though the Series S hard drive is half the size of that of the Series X, it's a significant step up compared to the drive of the prior generation Xbox One X.
Same deal here as the PS5: Most models of the Xbox Series X are out of stock at the moment, but it's worth checking daily for updates. However, some bundles, like this one that comes with a wireless controller and wireless headset, are still available for a little extra money.
Whether you're a last-minute shopper or you just need a good gift at a relatively low price, gifts in these category are easily accessible and can be snagged online in a pinch. Plus, they never sell out.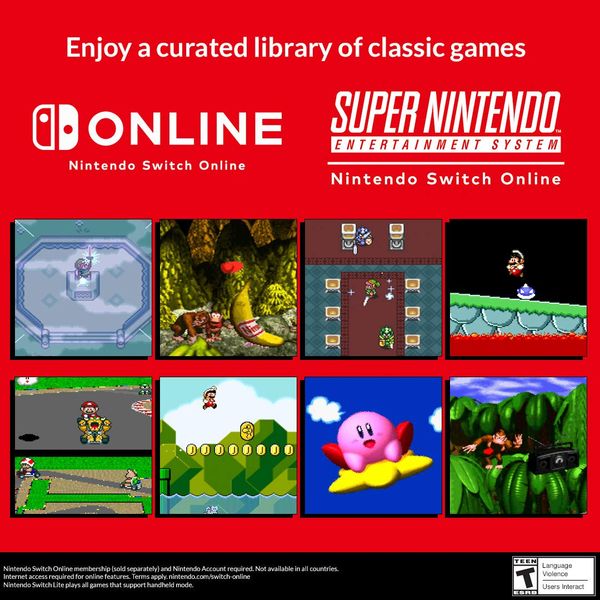 Recipients of this subscription will get access to online play in a number of games, as well as the ability to play a curated list of classic NES games.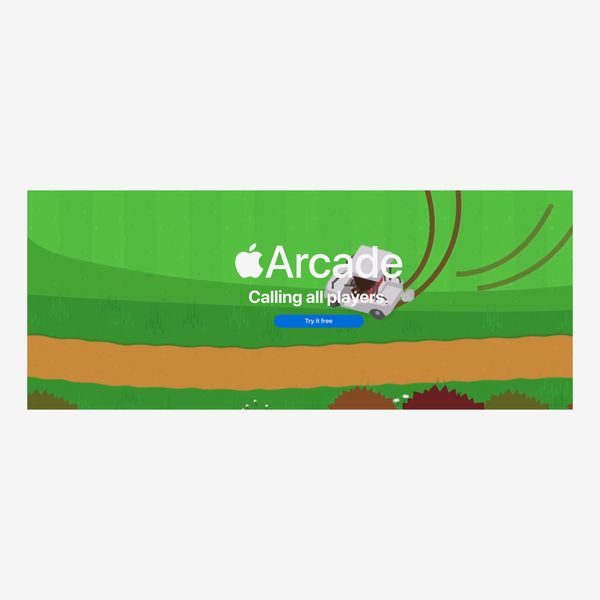 Apple Arcade, which works on Apple devices ranging from iPhones and iPads to even the Apple TV, comes recommended by Andrew Webster, entertainment editor at the Verge. It offers a curated selection of high-quality games that don't come with accompanying in-app purchases. Paired with a good mobile controller, Apple Arcade games can turn an iPhone into an impressive mobile console that would make any commute or trip more enjoyable.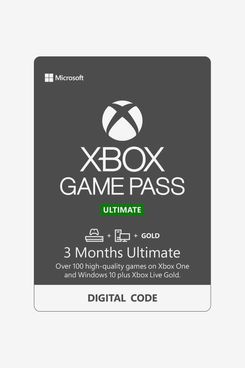 Xbox Game Pass Ultimate is a great gift for passionate gamers who like to carry their games with them everywhere they go. It includes a subscription to Xbox Cloud Gaming, which allows you to stream games directly to your phone, tablet, or laptop without having to download anything, plus an Xbox Live Gold membership for online play with friends.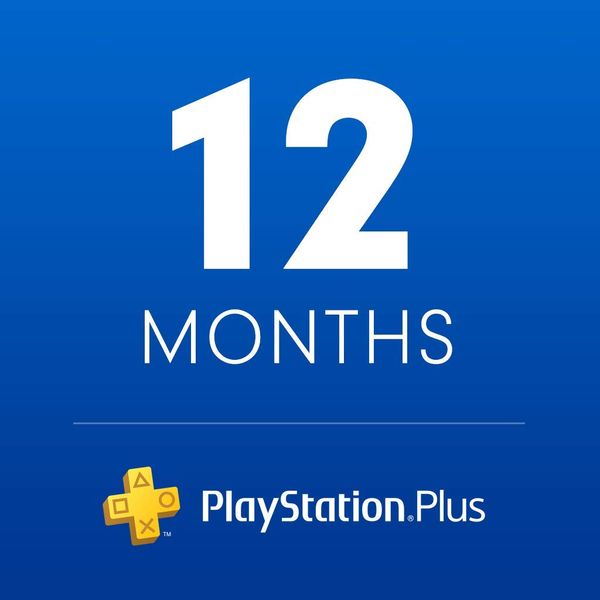 Sony's option doesn't include a game-streaming service, but it'll give your recipient access to free games every month, plus online play.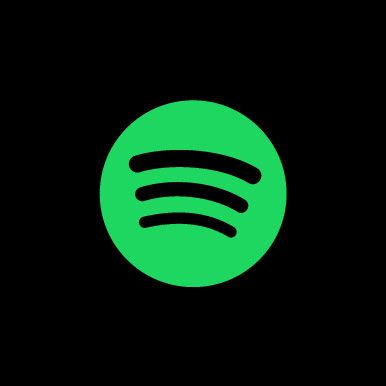 What's better than the gift of some good tunes? When you buy a year's subscription, you'll save $20 compared to paying monthly.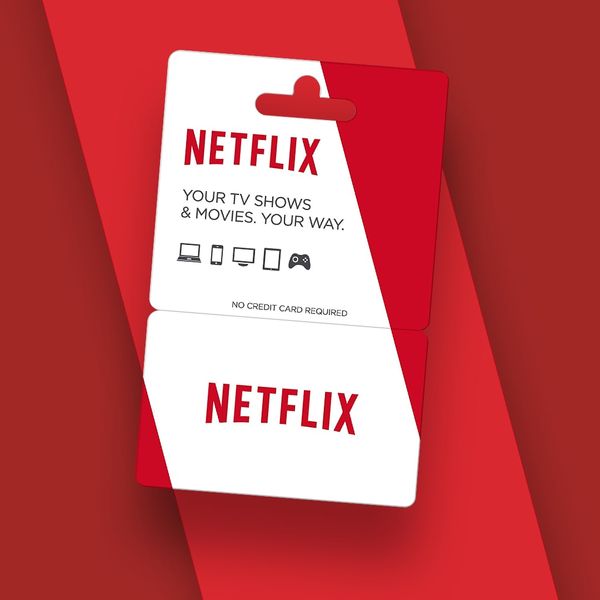 Perfect for that person who is desperately waiting for the new season of Stranger Things or wants to check out Do Revenge.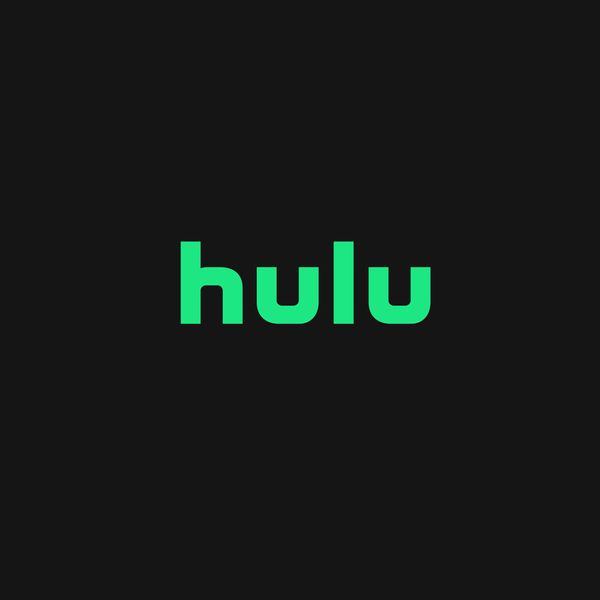 Or maybe they haven't gotten a chance to watch The Bear.
The Strategist is designed to surface the most useful, expert recommendations for things to buy across the vast e-commerce landscape. Some of our latest conquests include the best acne treatments, rolling luggage, pillows for side sleepers, natural anxiety remedies, and bath towels. We update links when possible, but note that deals can expire and all prices are subject to change.
link