Best Women's Ski Jackets of 2022-2023
Animal Blizzard Women's Ski Jacket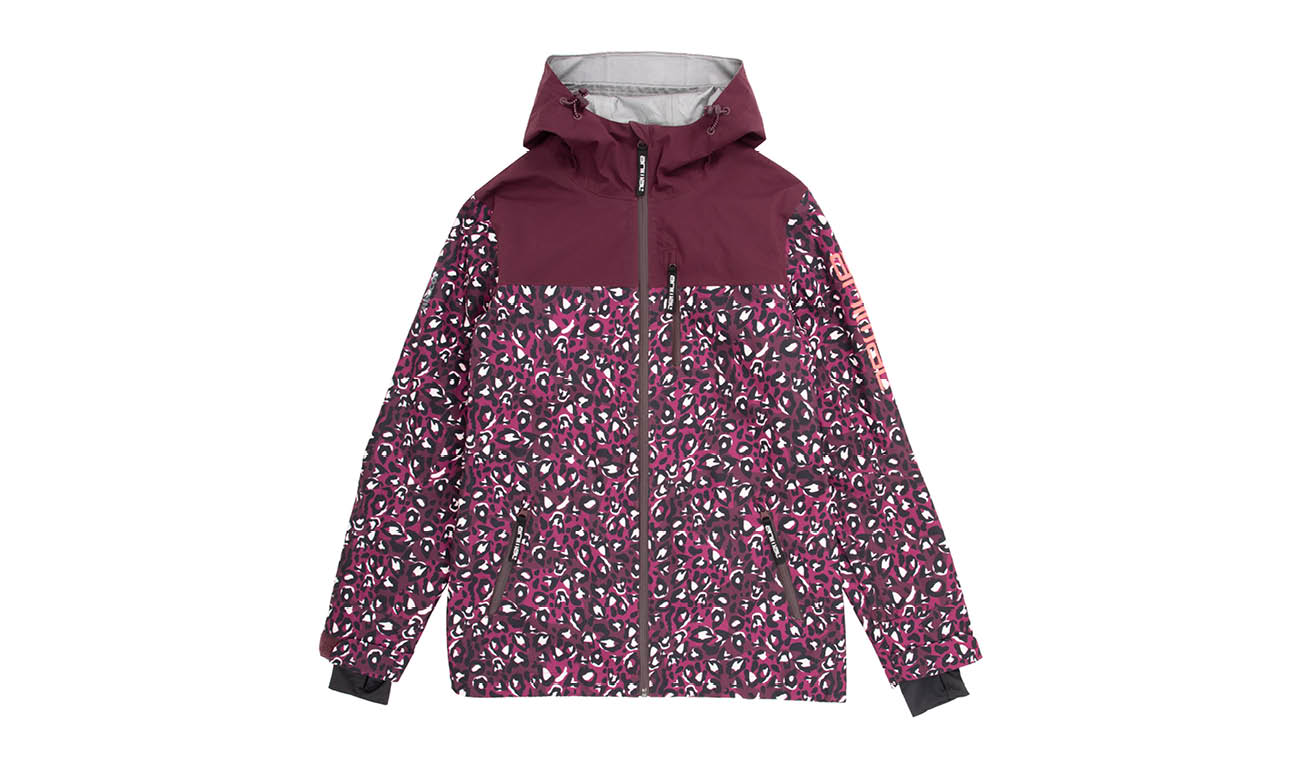 Best women's ski jacket for fans of durability
RRP £140
This ski jacket feels incredibly tough, but still somehow lightweight. It's clearly been designed by people who know their stuff when it comes to jackets, because it scores highly in the practicality stakes too, with pockets which are well-placed and easy to unzip (tiny zip pulls are our pet hate). It might not be the most hi-tech ski jacket but the Blizzard has got the essentials, including a helmet-compatible hood, Recco reflectors and a snow skirt for extra protection. We're huge fans of the jacket's water-resistant PrimaLoft Gold Insulation Luxe, which is made from post-consumer recycled fibres.
Verdict A great ski and snowboard jacket packed with features associated with more expensive garments.
Overall rating 8/10
Tog24 Blue Cinder Women's Ski Jacket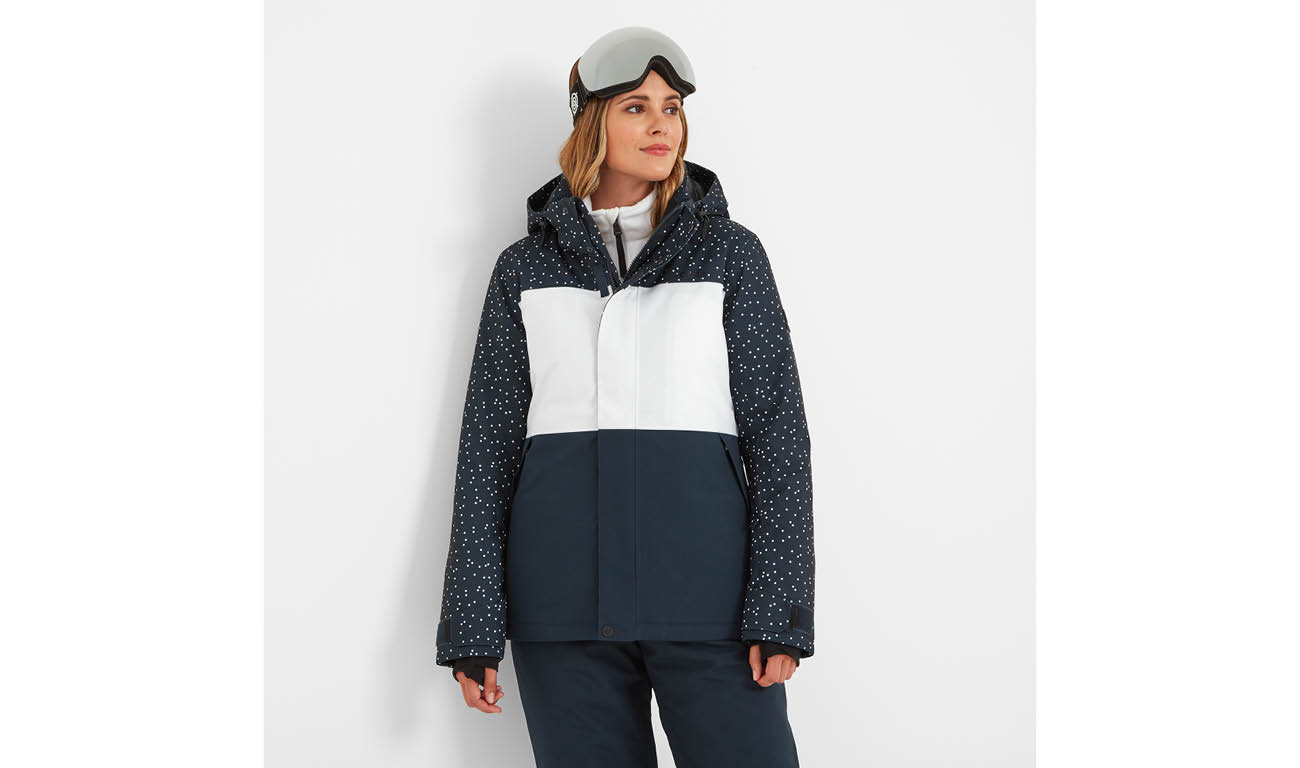 Best women's ski jacket for eco-warriors who want to stay warm on the slopes
RRP £140
First up, we love the look of this jacket. Cheaper ski jackets often look, well, cheap, but this isn't the case with the Tog24 Blue Cinder, with its gorgeous combo of colour blocking and polka dots. The cut achieves that rare feat of being fitted in all the right places while still offering plenty of room to move (the detachable hood slips easily over helmets) and the eco-friendly filling – made from recycled plastic bottles – offers fantastic heat retention. But with this ski jacket, it's the little things which impressed us the most, including the abundance of pockets, the super-stretchy cuffs (complete with thumbholes) and the snow skirt, which has a gel print on the edge for easy grip.
Verdict A surprisingly hi-tech ski jacket (we love the fact it's been made with recycled plastic bottles) with a wonderfully low price point.
Overall rating 8/10
Montane Phase XPD Women's Ski Jacket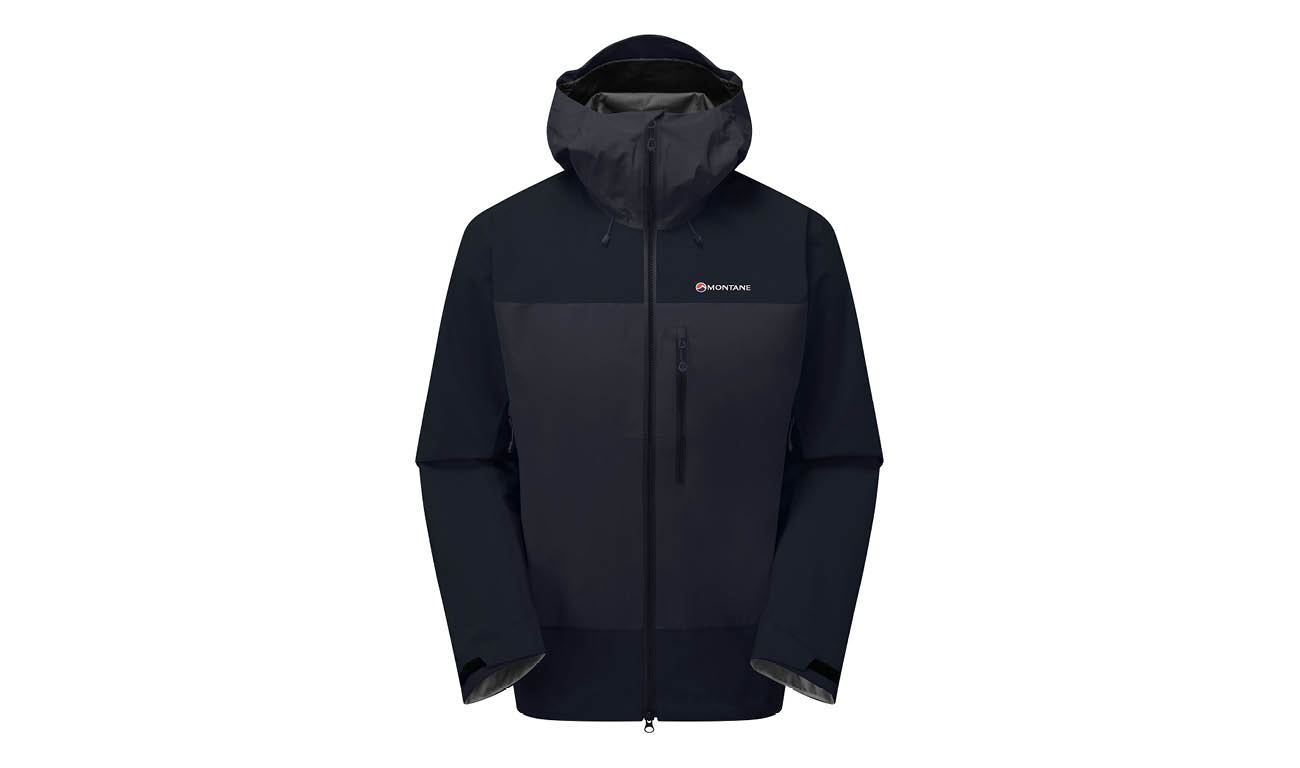 Best women's ski jacket for never-say-die skiers and snowboarders who want rugged, hi-tech protection
RRP £450
This ski jacket is incredibly light, which led to some scepticism when it came to how well it would protect on bone-chillingly cold days. How wrong we were. This is one of the most hi-tech ski jackets on the market, and one which easily outperforms much bulkier, heavier outer layers. Precision-engineered areas of GORE-TEX – 40 denier across the body and 80 across the shoulders, hips and elbows – provides heat retention where you need it most, while the extra thickness across areas such as the elbows, which are more prone to wear and tear, extends this garment's lifespan. The Montane XPD Phase is an incredibly user-friendly jacket, and notable highlights include the three-point quick-release hood, internal storm flaps and generously-sized internal mesh pockets.
Verdict Yes, the Phase XPD errs on the expensive side, but when it comes to the ultimate combination of style and technicality, you'll struggle to find a better jacket.
Overall rating 10/10
Helly Hansen St. Moritz Insulated Women's Ski Jacket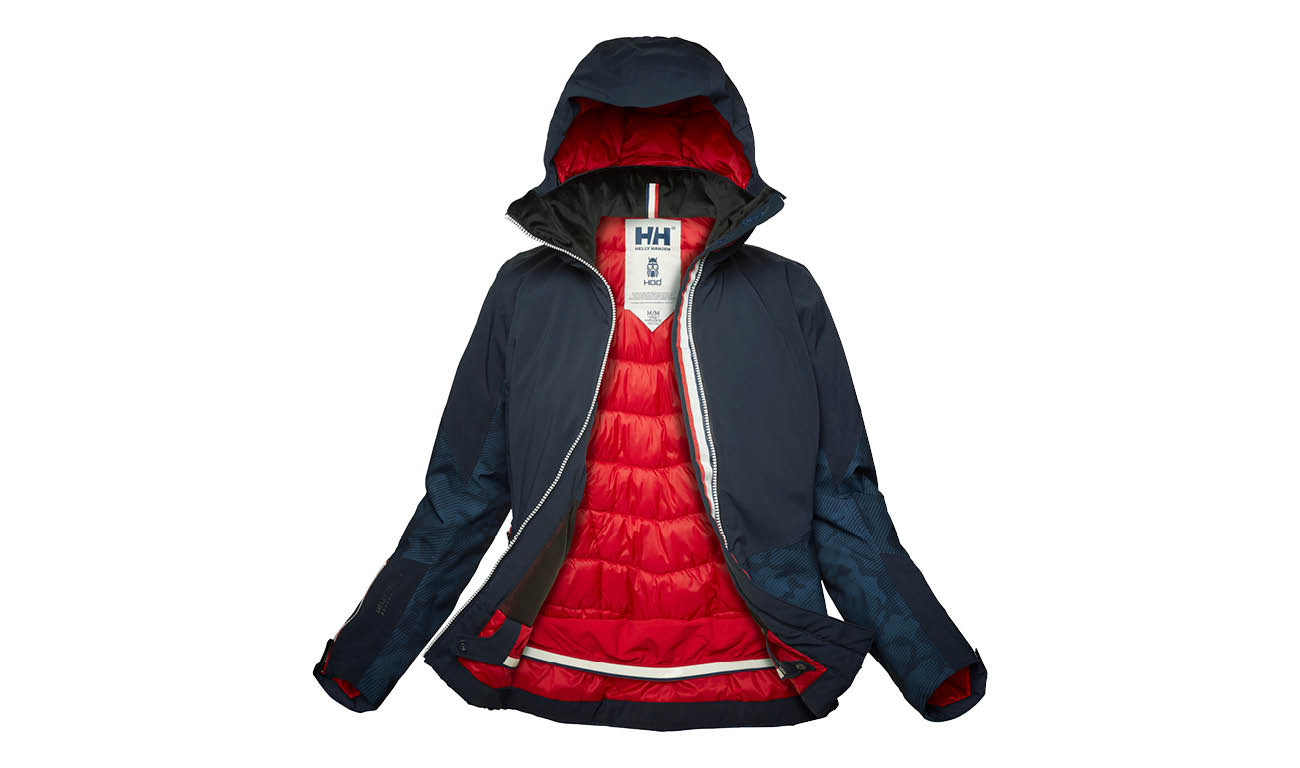 Best women's ski jacket for style-conscious skiers and snowboarders
RRP £750
This fabulous St Moritz ski jacket was designed in conjunction with the Norwegian ski team. No, this won't help you to ski any faster, but we can guarantee it will keep you warm and dry on the chilliest of days. But that's not all – Helly Hansen's breathable Lifa Infinity tech (a chemical-free membrane) keeps even the tiniest droplet of moisture at bay, without the risk of overheating – even when the sun's blazing, this breathable layer will ensure you stay cool. An additional PFC-free DWR (durable water repellent) treatment makes the St Moritz jacket ideal for wet-weather days, and we're loving the combination of a high collar (nobody likes a cold neck, after all) and the double-whammy of Primaloft Gold Cross Core insulation and Thermoplume Cross Core insulation.
Verdict This is another ski jacket with a high price tag, but we're going to put it out there: it's worth every penny, thanks to a generous slew of features such as the H2FLOW system, PFC-free DWR treatment and PrimaLoft insulation.
Overall rating 10/10
Burton Pyne 2L Women's Ski Jacket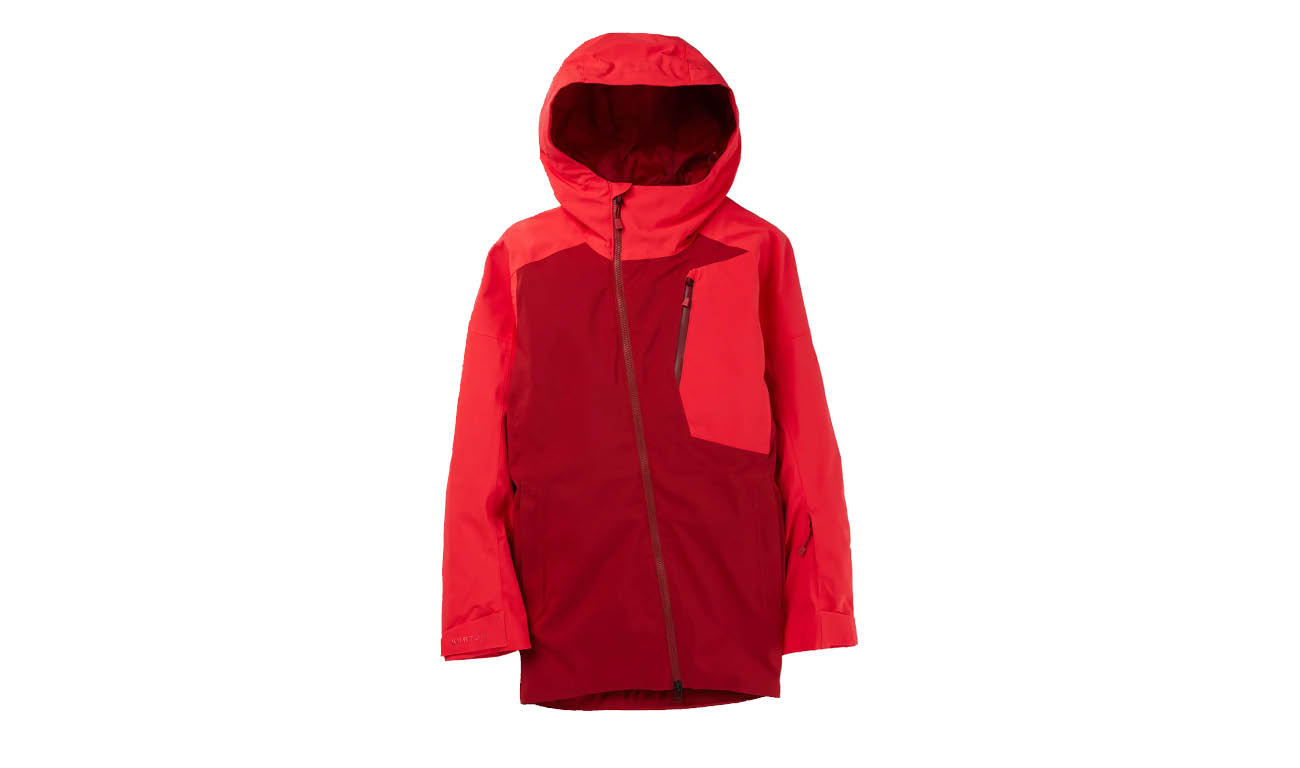 Best women's ski jacket for skiers and snowboarders looking for a technical shell jacket
RRP £250
Here at Snow Magazine, we're always weary of some of the bigger brands' tendencies to rest on their laurels and let complacency slip in. Luckily, that's clearly not the case at Burton, where this season's new offerings include this slice of stylish winter wear. Although it's a shell ski jacket, the loose mesh and taffeta lining of the Pyne adds a touch of warmth – we'd be quite happy wearing this with just a base layer underneath. It's another jacket with plenty of storage, including zippered hand-warmer pockets, a zippered chest pocket, interior mesh dump pockets, and a therma-pocket which is basically, a pocket with an extra lining to keep your gadgets going for longer.
Verdict this is one of the best shell jackets we've come across – it's unusual to find such a lightweight ski jacket packed with so many features.
Overall rating 10/10
Quiksilver High Altitude GORE-TEX – Unisex Technical Snow Jacket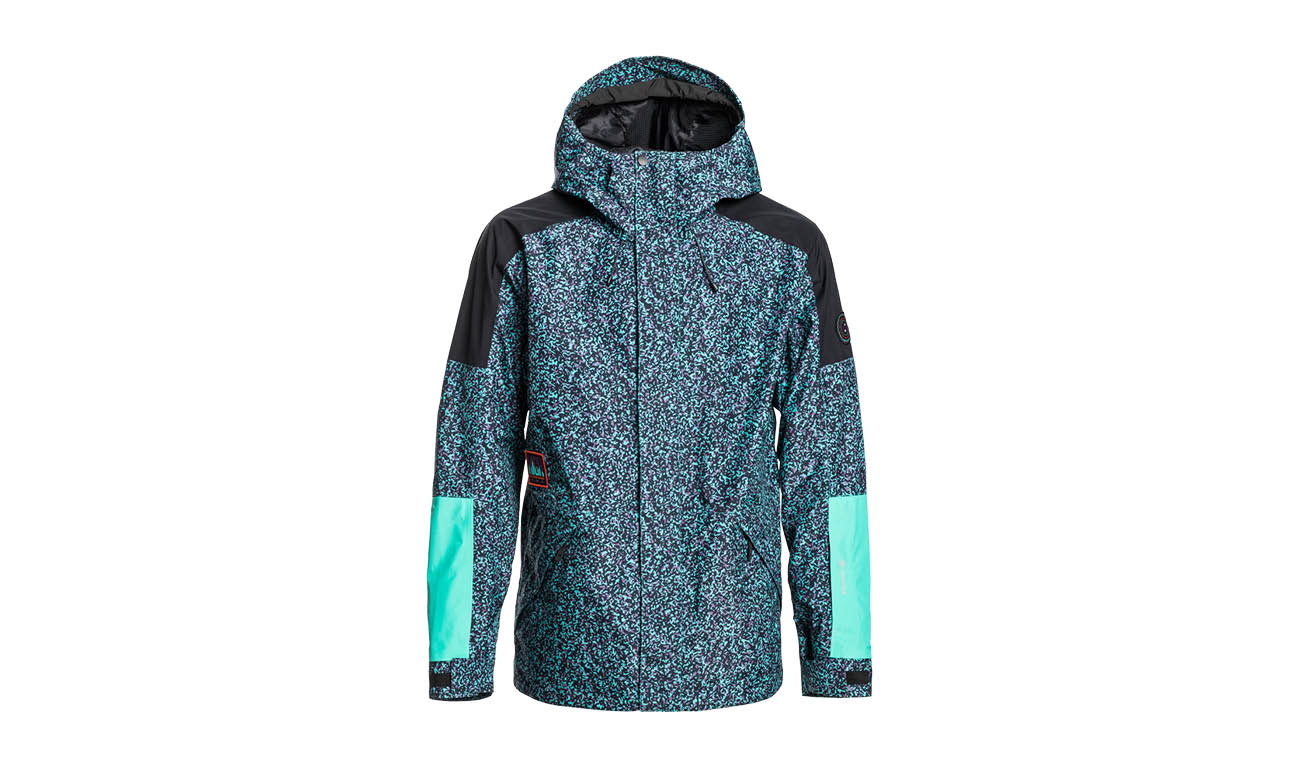 Best women's ski jacket for piste skiers who want to stand out on the slopes
RRP £340
This unisex ski jacket might not be packed with the wizardry you'll see in certain jackets, but that's precisely why we love the High Altitude – it gets the basics spot-on. Cleverly placed snap fasteners, for example, mean you can tuck away the powder skirt in a nano-second, and the fully-taped seams feel incredibly durable. Love a gadget? There's plenty of room for accessories with this ski jacket, whether it's the roomy mesh pocket, the internal media pocket or the lift pass pocket, which allows you to flash your pass without having to perform slope-side acrobatics. But there are some brilliant added extras too, namely the super-soft diamond brushed tricot lining and the jacket-to-pants attachment system – a godsend for those who wear their pants baggy, but don't want to risk accidental exposure.
Verdict a slickly designed ski jacket which performs as spectacularly as it looks
Overall rating 8/10
Decathlon SNB 100 Pink Women's Snowboard Jacket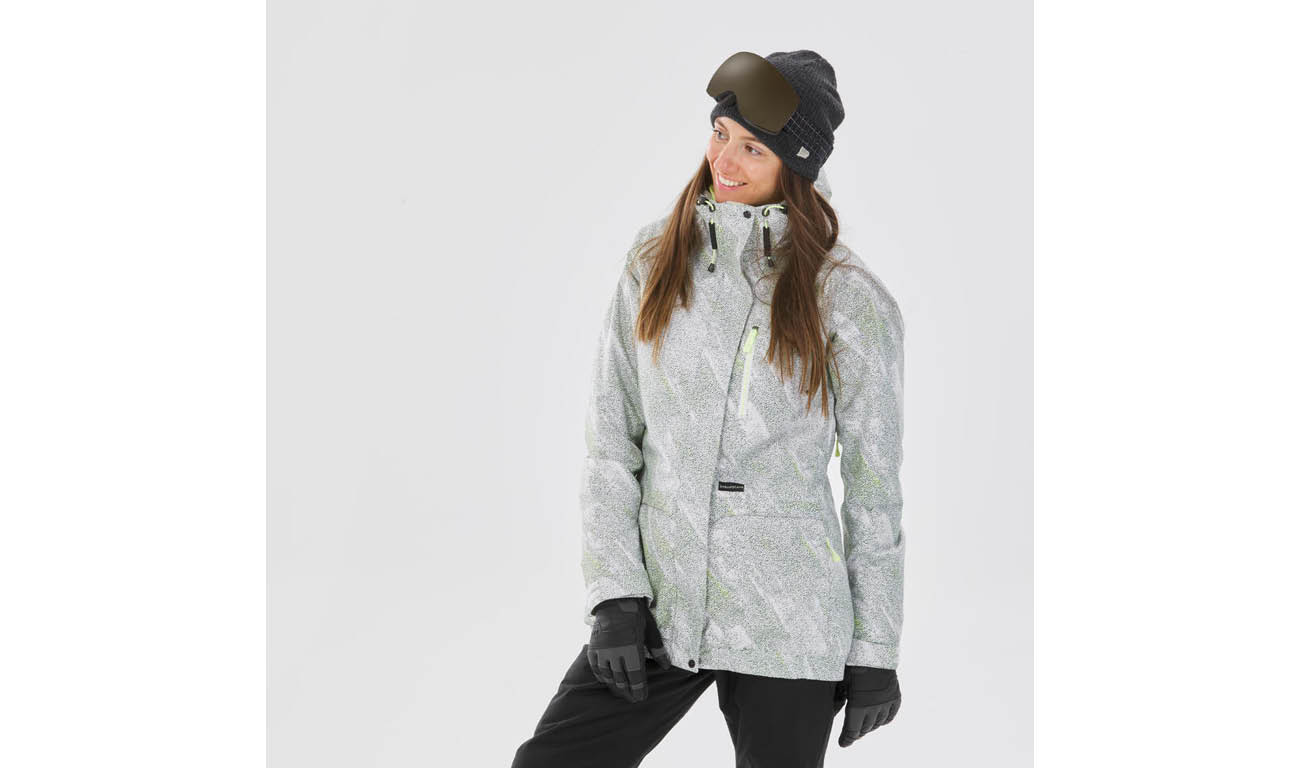 Best women's ski jacket for slope style queens
RRP £59.99
There's nothing wrong with wanting to stand out on the slopes, but all too often the ski jackets which come top in the style stakes often fall short when it comes to quality. Not so with Decathlon's SNB 100 jacket, which doesn't just offer fantastic value for money but a tailored fit with water-resisting taped seams, shiver-busting toastiness courtesy of recycled filling and fantastic ease of use – both the hood and cuffs are easy to adjust even with gloved, cold hands. Don't get us wrong – this ski jacket doesn't have the bells and whistles you'll find on garments with more wince-inducing price tags, but it does exactly what it says on the tin – it will keep you warm, dry and comfortable, all without breaking the bank.
Verdict A brilliant ski jacket which combines breathability and heat retention without compromising freedom of movement
Overall rating 9/10
Roxy Snowstars Insulated Women's Ski Jacket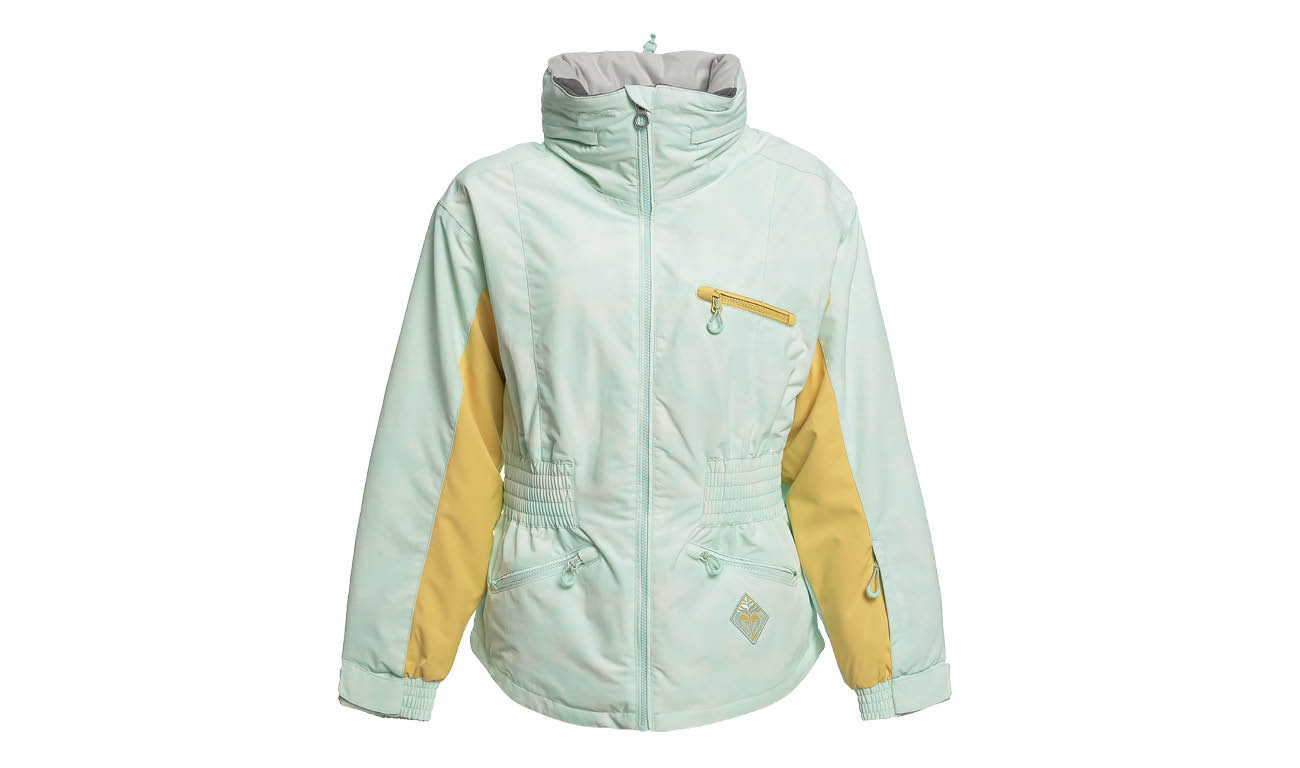 Best women's ski jacket for shredding superheroes
RRP £240
We love jackets like this – ones which are somehow lightweight but have a pillow-like thickness which you know will keep icy winds and unexpected slow flurries at bay. Key to its cosiness is Roxy's DryFlight technology and a silky soft lightweight polyester taffeta lining, along with other features such as the draught and damp-reducing Roxy HydroSmart technology which has been integrated into the collar and Roxy's trusty WarmFlight Eco insulation. Oh and we're loving the supersized pockets, too.
Verdict This gorgeous ski jacket feels deceptively bulky, but a precision-engineered fit makes it a joy to wear
Overall rating 9/10
All our reviews are independent and unbiased. We may earn a commission when you buy from links to Amazon and other affiliates on this page.
link