Ewan McGregor is Obi-Wan Kenobi on the cover of Total Film Magazine. The first image, shared on Twitter by Total Film magazine, shows a close-up of Kenobi's lightsaber. His version glows blue from the opening, surrounded by mist. Kenobi stands in a cloak with his hood up, giving an intense stare in the second image. His hand is next to his lightsaber, which is fastened to his waist and ready for use.
Obi-Wan Kenobi is an upcoming American series produced for the streaming platform Disney+. It stars the same-named Star Wars character. The series, which takes place ten years after the events of Star Wars: Episode III–Revenge of the Sith (2005), has Deborah Chow as its director, with Joby Harold serving as showrunner.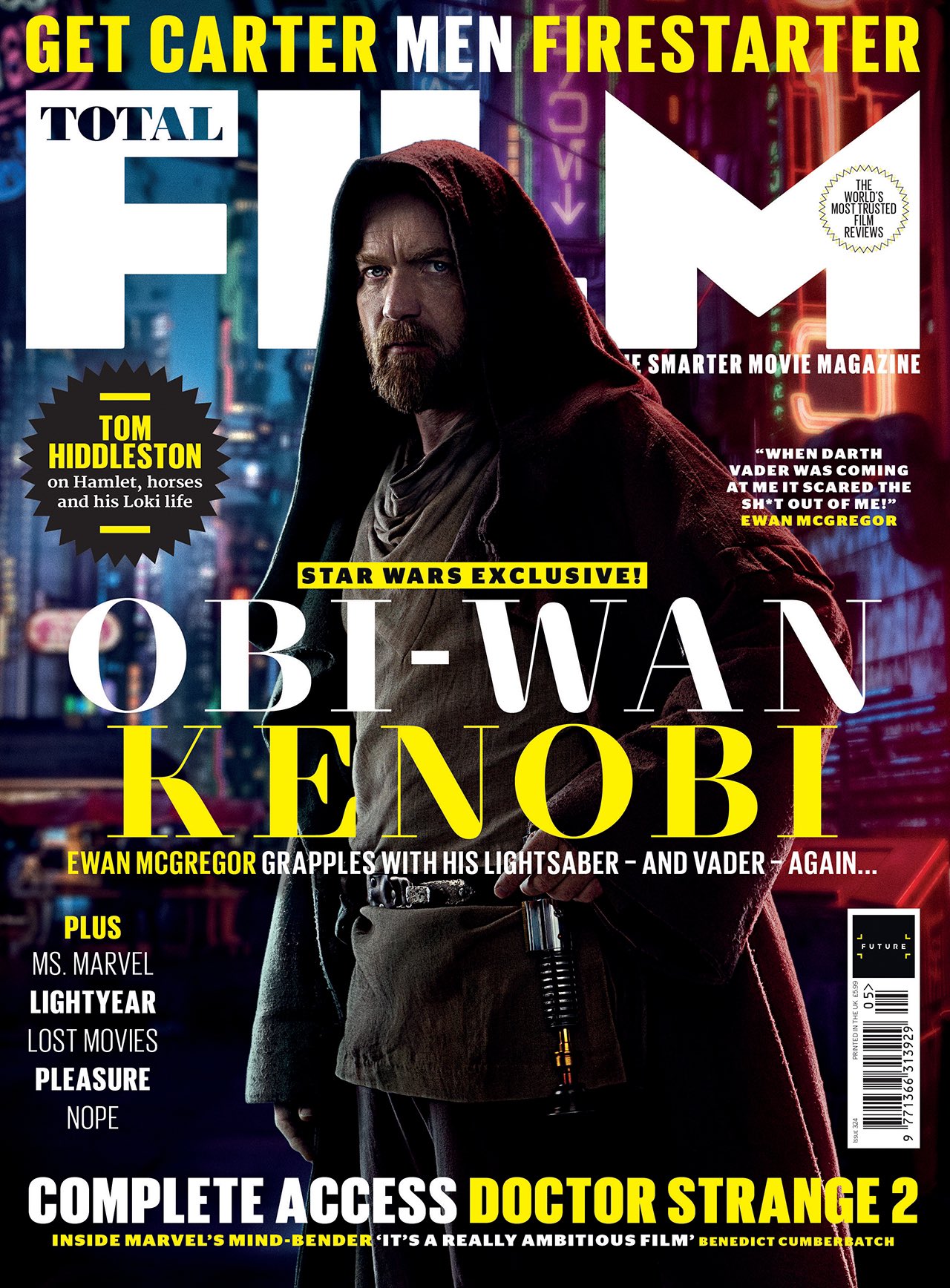 Source: Total Film Magazine
Ewan McGregor reprises his role as Obi-Wan Kenobi
Ewan McGregor serves as the executive producer and reprises his role as the titular character from the Star Wars prequels. Hayden Christensen, Joel Edgerton, and Bonnie Piesse return from the prequel trilogy as well. The project began as a spin-off film written and directed by Hossein Amini and directed by Stephen Daldry, but after the box office flop of Solo: A Star Wars Story, Amini reworked it as a limited series.
McGregor's role had its confirmation in August 2019, and Lucasfilm hired Chow to direct a month later. Production had a set date around July 2020, but the tv show got placed on indefinite hiatus in January 2020 due to Lucasfilm's dissatisfaction with the screenplays. In April 2020, Lucasfilm hired Harold to revise the show, and extra castings also happened in March 2021. Production started in Los Angeles in May 2021 using StageCraft video wall tech and finished in September. John Williams, Star Wars movies composer, wrote the main theme while Natalie Holt, who did the soundtrack for Loki, composed the score.
The duel between Obi-Wan and Darth Vader is one of the most anticipated parts of the Obi-Wan Kenobi series. The two first clashed at the end of Revenge of the Sith, when Obi-Wan reluctantly agreed to go toe-to-toe with his brother-in-arms, Anakin. Now that Anakin has survived the ordeal and descended even further to become Darth Vader, he will have another chance to face Obi-Wan. When Kathleen Kennedy confirmed Christensen's casting in December 2020, she teased the duel as the "rematch of the century," and later, leaked official concept art of the duel came out in a sizzle reel. It's now one of the most talked-about aspects of the upcoming series, especially with the realization that both McGregor and Christensen reprise their roles.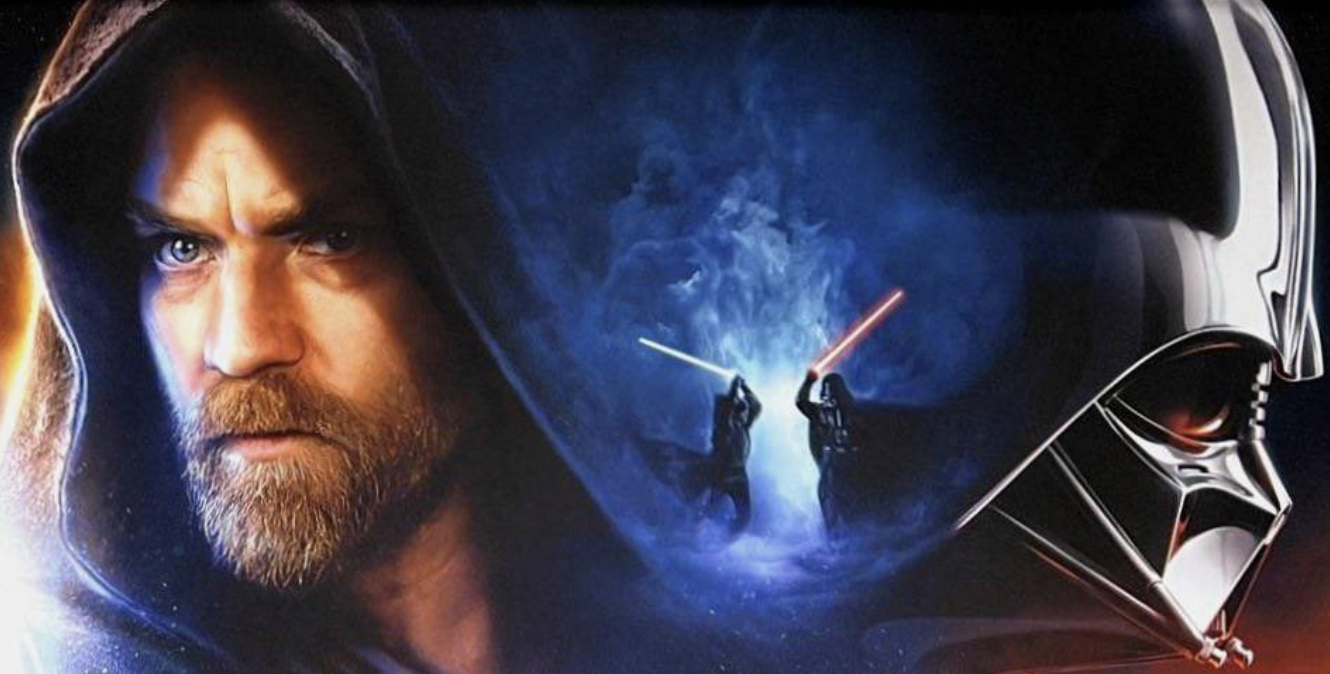 Source: Twitter @starwarstuff2
Christensen Is Heavily Involved in the Upcoming Star Wars Shows
Christensen recently shared that he has watched the animated stories such as Star Wars: The Clone Wars and Star Wars: Rebels. They give a lot more context for Anakin Skywalker than the movies. It's also meaningful since Christensen's connection with his Padawan, Ahsoka Tano, is a pivotal story arc in Clone Wars. Christensen also appears alongside Rosario Dawson in her Disney+ show, Ahsoka.
The show follows Obi-Wan as he copes with the loss of all he cared about. Obi-Wan Kenobi's story apparently begins with a traumatic event. He's been struggling with this loss for ten years, and he's stymied. The trailers portrayed him as a wandering hermit keeping an eye on a young Luke Skywalker, but his path becomes more challenging. When talking about the movie and the kind of Obi-Wan fans might see, McGregor said.
"Obi-Wan's lost. He's a broken man after what happened with the Jedi order at the end of 'Episode III,' but also what happened with Anakin; that he lost him to the dark side. He feels an enormous amount of responsibility for that, and guilt."
What do you think of the Obi-Wan series? Do you love the prequels? Do you consider yourself hyped for the next iteration in the Star Wars mythos?

link